Easter at Avista Resort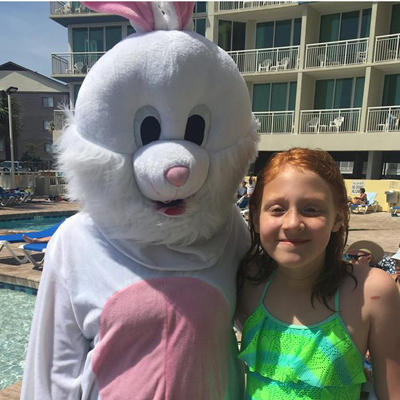 Easter weekend was a fun time for everyone at Avista Resort.
We hosted a variety of fun activities, starting off with our annual coloring contest and jelly bean count. The fun continued over the weekend with a pizza party and a weekend-long egg hunt.
On Easter morning, families gathered to enjoy a delicious brunch at Just Off Main. Easter brunch offerings included waldorf salad, baked ham, au gratin potatoes, carrot cake, and more. We ended the holiday with a visit from the Easter Bunny who delivered Easter Baskets to our guests and greeted everyone around the property. We are already looking forward to planning next year's celebration!
Exciting New Additions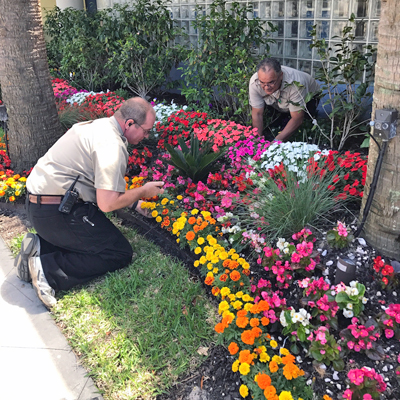 We are always thinking of ways to make Avista Resort more inviting for our guests. During the slower months, we enjoy having the opportunity to make exciting improvements around the resort.
Our engineering team has been busy at work planting a variety of gorgeous flowers to brighten up the outdoor spaces. They have also just finished installing a new oversized checkerboard on the lawn near the outdoor pool area. Before the start of the summer season, we will be installing misters at our pool bar so you can enjoy a drink and cool off from the summer heat.
We are also excited to announce the arrival of our "Avista Life" golf carts which are available to take to you to and from our parking garage during the daylight hours.
Employee Spotlight - Kantha Walker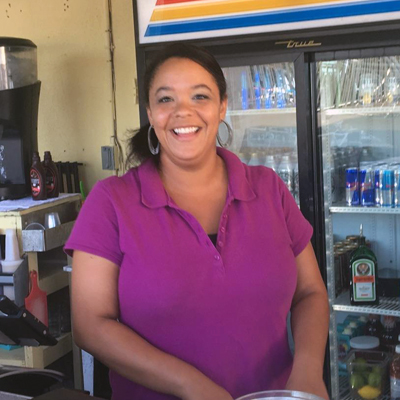 The start of 2017 was busy due to the beautiful weather we have had and the growth of sports tourism in the area. We couldn't help but notice a stand out team member of ours who helped us succeed during the busy times.
Kantha "Kat" Walker oversees our banquets while doubling as a Pool Bartender during the summer months. From late February through the 3rd week of March, Kat was responsible for the setup and serving of over 1,600 softball players and coaches for the Fastpitch Softball Group. At one point, we had over 800 softball players inhouse and Kat helped the event run smoothly without a hitch.
We at the Avista Resort would like to say "Thank you!" to Kat Walker for her hard work and dedication!
"Favorite Myrtle Beach Moments"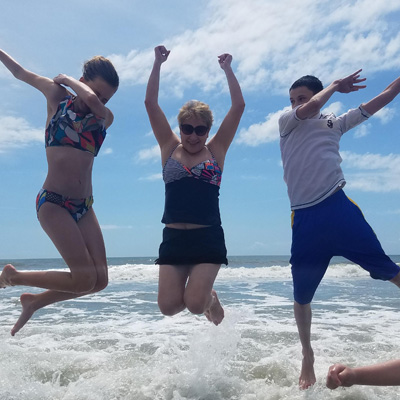 Our new photo contest is underway!
We are inviting all of our guests to share a favorite moment from their trip to Avista Resort for a chance to win a $150 Resort Credit plus 35% off a future stay.
Entries will be accepted through September 29, 2017 so there's still plenty of time to capture the perfect picture! Don't forget to pack your camera for your next trip so you can enter for your chance to win!
Submit your photo
or view the
contest gallery
to vote for your favorite entry!
Kidz Zone - Children's Activities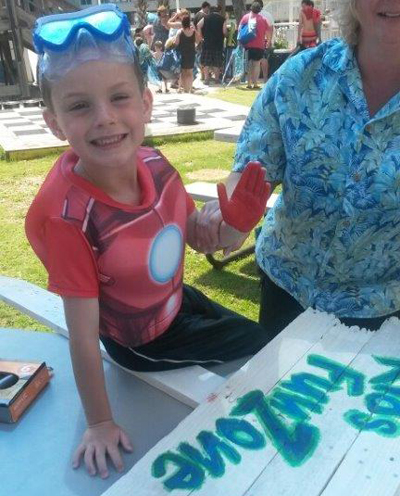 Our activities coordinators have been busy preparing for the start of our Kidz Zone children's activities program.
We have a ton of fun activities planned for the littles ones every day this summer! New activities this year include Smore's by the Shore, Junk Food Bingo, and Pool Noodle Ring Toss. Crafty kids will love making sand art, designing unique beach pails, and tye-dyeing t-shirts.
Kidz Zone is scheduled to launch in early June and run throughout the summer.
News from the Beach
Dave & Busters to open in June
Dave & Busters is set to open their first Myrtle Beach location on June 5th and locals and vacationers alike couldn't be more excited!
Dave & Buster's Myrtle Beach is the newest addition to Broadway at the Beach and will feature two floors of arcade games and dining in a 40,000 square foot building. Featured games range from classics such as Pacman and Skee-Ball to new favorites like Candy Crush Saga. Take a break between games to enjoy a meal at the full-service restaurant located inside.
TIGERS Myrtle Beach Safari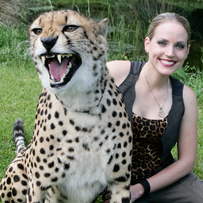 Are you in for a wild time during your stay here in Myrtle Beach? No, it's not what you're thinking...
A wildly unforgettable experience is waiting to be discovered at TIGERS Myrtle Beach Safari, a local hidden gem that is home to over 130 wild animals, including 60 tigers!
TIGERS offers a fully interactive, hands-on Wild Encounters Tour on their 50-acre wildlife preserve. You'll be able to cuddle up to tiger cubs, pet wolf pups, witness adult tigers running at full speed, and feed Bubbles, the African elephant.
Start planning your
TIGERS Wild Encounters Tour
today!
From The Golf Desk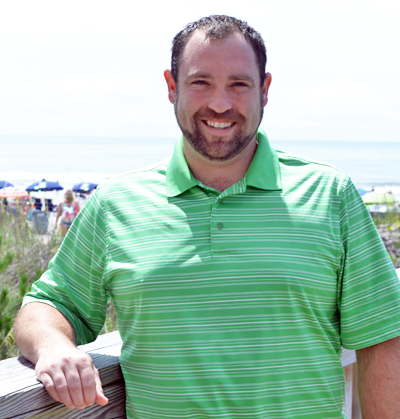 This winter may have been the mildest I have seen in the 12 years I have been at the Beach! We had fantastic weather and great golf course conditions.
As summer approaches and the families start to arrive, we would like to introduce our Kids Play Free Program. We all know vacationing can get expensive with all the attractions, dinners, and shows. This offer will bring you family fun on the greens at a savings of half the price. We have partnered with over 50 area golf courses to bring you this exciting new program. One junior (16 and under) plays FREE per each paid adult. Even better, the courses are offering discounted rates on the adult price. Nearly 25 to 30 courses will allow you to tee off any time of the day, however some courses do require play after 12:00PM. For more information, give us a call or email
Golf@mbseasideresorts.com
Looking to book a tee time after you arrive for your vacation? You will want to check out our partner site
48HourTeeTimes.com
to find the best rates on your last minute tee times.
Until next time, go enjoy the beautiful weather and keep it in the fairway!
Scott Thrailkill,
Director of Golf - Avista Resort, Myrtle Beach SeaSide Resorts, MyrtleBeachGolf.net, and TeeUpMyrtleBeach.com.
Guest Comments
"

I have stayed at an array of hotels in Myrtle Beach over the last 4 years and I wasn't sure what North Myrtle had to offer. I was very very much impressed with the Avista and would highly recommend staying here over any of the other places I stayed in Myrtle."
Kim K., Pennsylvannia
"
We appreciated that there was a hotel employee in the underground parking area to help you check in. It made the process much quicker and ensured people did not leave their cars there for hours blocking the spots for people unloading their suitcases while checking in."
Beth M., Ottawa, ON
Read more guest comments
.
Fun in the Sun
Beach Travel Tips
Packing for the beach can seem like a daunting task. These tips below will make it a little easier for you!
Eat a hearty breakfast: Make sure you eat a hearty breakfast the day you go to the beach. It's easy to lose track of time while you're enjoying everything the shore has to offer, so fuel up for fun in the sun!
Get to the beach early in the day: If it's going to be a beautiful day, there's nothing wrong with heading to the shore earlier rather than later. It's not usually as crowded, and although the water may seem a bit cooler than it will be at 2:30PM, it will still feel refreshing and wonderful. The sun doesn't shine as intensely in the morning either. Afterward, you'll have plenty of time to move inside to the indoor pools for a break from the sun!
From the Kitchen
Strawberry Spinach Salad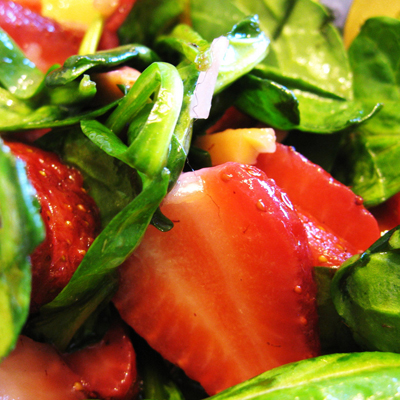 Ingredients
1 bunch spinach, rinsed
10 large strawberries, sliced
1/2 cup white sugar
1 teaspoon salt
1/3 cup white wine vinegar
1 tablespoon poppy seeds
Instructions
In a large bowl, mix the spinach and strawberries.
In a blender, place the sugar, salt, vinegar, and oil, and blend until smooth. Stir in the poppy seeds.
Pour over the spinach and strawberries, tossing to coat.