Summer 2017 Vol. 8 Issue 3
Greetings from Avista Resort!
Summer is well underway at Avista Resort and the entire resort is bustling with energy. There's still plenty of time to plan your 2017 summer vacation to the beach! To make your reservations at Avista Resort, please call 1-877-392-2713 or check our rates online.
News from Avista
4th of July Celebration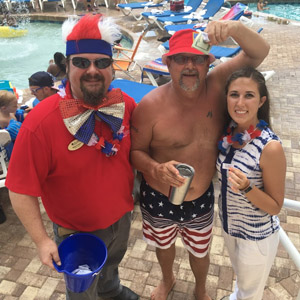 We celebrated the holiday weekend with many different activities and events for our guests of all ages. The food and beverage team kicked everything off by hosting a wonderful and great tasting barbecue on the northern lawn of the pool. The pool deck was filled with smiles and enjoyment as the DJ's played everybody's favorites all afternoon long. The DJ also hosted the much anticipated dance contest for the kids on the island of the lazy river. It was great fun seeing the kids getting involved and showing of their dance moves.
Our favorite event of the holiday weekend was a letter writing station. Guests were able to write letters to soldiers overseas to thank them for their service and let them know we are all thinking of them. We also took donations and had a raffle to create care packages to send with the letters. Our Management Team got involved by taking many pies to the face for a small donation by guests or staff members, with all proceeds going towards the care packages. We'll be sharing updates on the care packages and letters over the next few months, so be sure to visit and like our
Facebook page
!
"The 4th was such a wonderful time," said Jim Eggen, General Manager. "It was great to see all of the families coming together and enjoying the activities. The holidays can be a lot of work for our staff, but it truly does make it all worth it when we see how much fun our guests are having. I can't wait until next year to do it all again."
Introducing Chef Michael Gadson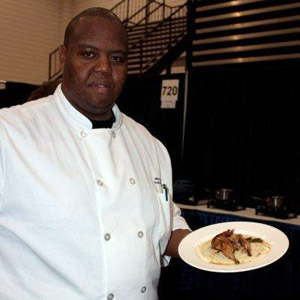 Just Off Main has welcomed a new chef. Chef Michael "Mike" Gadson brings many years of culinary experience and fresh ideas to our onsite restaurant.
Chef Mike discovered a passion for the culinary arts at a young age. Originally from Sumter, South Carolina, Mike was presented with a life-changing opportunity to attend Job Corps' advanced culinary arts center in San Francisco. While in San Francisco, Mike had the opportunity to work with accomplished executive chefs and pastry chefs while interning in high-volume restaurants. Mike has worked with the likes of Chef Todd Hansen and Wolf Gang puck at the 1999 Emmy's hosted in San Francisco.
Chef Mike takes pride in preparing recipes with fresh, locally sourced ingredients, bringing a taste of the Carolinas to your plate. Recent Chef's Specials include Ying Yang Organic Tomato Bisque, made with locally grown organic yellow and red tomatoes all topped with a little creme fraiche, and Organic Caprese Salad with locally grown tomatoes, micro pepper arugula, mozzarella with a garden basil pesto and a balsamic glaze.
We are delighted to have Chef Mike on board and look forward to seeing his creative vision come to life in the kitchen of Just Off Main.
Housekeeping Sets New Record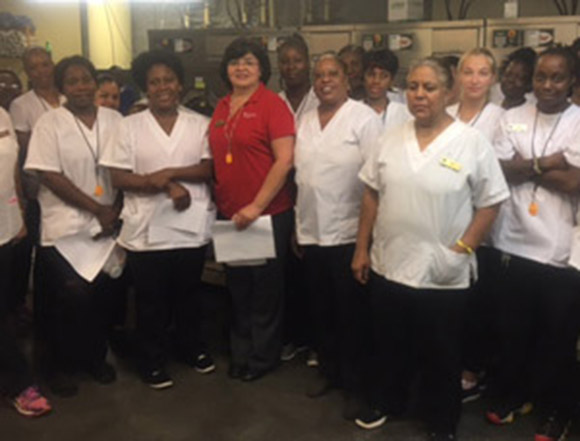 Our amazing housekeeping team works hard every day to ensure our guest rooms are to the highest standard of cleanliness. Our Management Team has created a weekly Housekeeping Incentive Program to recognize and reward team members for their hard work and dedication.
Each week, the team members who have met their goals are rewarded. Our housekeeping team set a new record recently with a total of 29 employees qualifying for an incentive! In addition, 11 team members met their goals four weeks in a row.
Gladys, Director of Housekeeping, has instilled a sense of pride in her team and it truly shows in their work. We are known for our clean rooms due to the hard work of our incredible housekeeping team.
Employee Spotlight: Lincoln, Room Technician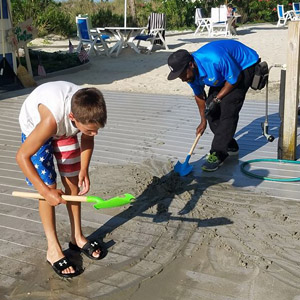 We would like to recognize a stand out team member of ours who has helped us succeed during the busy summer season.
Lincoln joined our Avista team this year as a Room Technician and has already proven to be an outstanding team member. He is a hard worker and excellent with our guests. Recently while preparing the the pool deck for the morning, Lincoln was joined by a new friend who wanted to help out by using their beach shovel. Lincoln joined in, much to the delight of our young guest. This is a perfect example of Lincoln's friendly and outgoing nature.
Prior to working at Avista, Lincoln moved to the United States from Jamaica and gained citizenship shortly thereafter. We are very proud of Lincoln and are excited about his future with the company.
Stories from our Guests
Check out some of our recent guests' stories and photos from their Avista Resort vacation!

We invite you to share a favorite moment from
your
vacation for a chance to win a $150 Resort Credit plus 35% off a future stay. Entries will be accepted through September 29, 2017 so there's still plenty of time to capture your perfect picture. Don't forget to pack your camera for your next trip so you can enter for your chance to win!
Submit your photo
or view the
contest gallery
to vote for your favorite entry!
Avista Resort among the "Top 10"
We are excited to announce Avista Resort has been selected by Coastal Living as one of the Top 10 Best Resorts in Myrtle Beach! Coastal Living, a top resource for travel news featuring coastal destinations, selected our resort for our ideal location, extensive pool areas, and variety of spacious oceanfront and ocean view condos.
News from the Beach
Shark Wake Park opens in North Myrtle Beach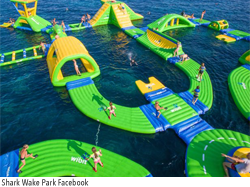 Shark Wake Park's inflatable floating aqua park is now open at the North Myrtle Beach Park & Sports Complex. The largest of it's kind on the East Coast, the aqua park features multiple swings, ramps, ladders, trampolines, slides, and more. This new attraction has multiple areas of fun for the entire family, from beginners seeking a relaxing experience on the water, to the adrenaline seeker in search of the next thrill.
A 45 minute session costs $25 per person. An additional session can be purchased on the same day for just $10.
Legends in Concert Summer Special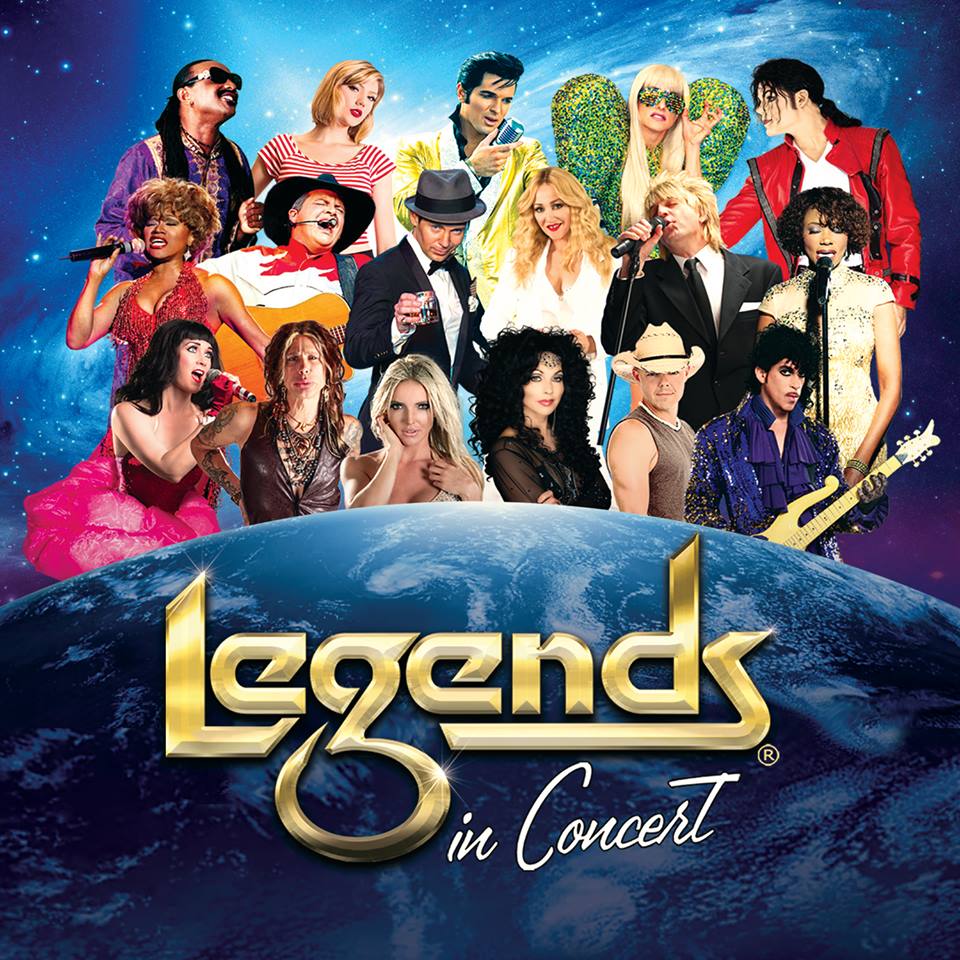 Experience the World's Greatest Live Tribute Show this summer at a great rate! Legends in Concert is offering 1 free child admission per paid adult in regular seating. This special is valid all summer long for shows through September 3, 2017!
Legends in Concert features an international award-winning cast of accomplished tribute artists, talented singers and dancers, and a rockin' band, which brings the music experience to life. Performers this summer include the Blues Brothers, Elvis Presley, Dolly Parton, Steven Tyler, and Madonna. Call our reservations department at 1-877-392-2713 to purchase your tickets!
From The Golf Desk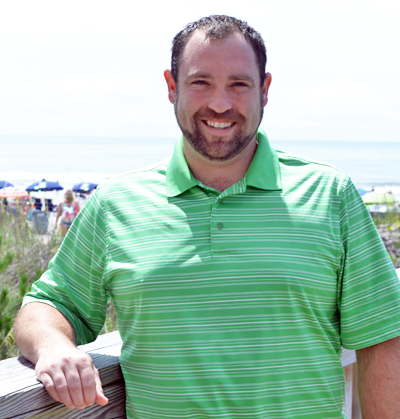 This summer many courses are making some changes. Most notably, Crow Creek is spending the summer months upgrading their greens. As we all know, Crow Creek is a fantastic course and with this change we are expecting the course to be in great shape this fall. Another course that is making some updates is Arcadian Shores. Personally this golf course is in my top 5 for layouts along the Grand Strand. With the new clubhouse, cart paths, and greens, Arcadian Shores will quickly make it's way back into your rotation of courses. The Parkland's course at Legend's is also going to be going through some major upgrades. Additionally, the Legend's Group has begun dynamically pricing their rates, and the current rates are excellent! I know we are all excited about the upgrades and changes that are being made along the Grand Strand.
We have partnered with Alabama Theatre to offer an exciting new vacation package with 3 nights accommodations, breakfast each morning, 2 rounds of golf from the Founders Group, plus one evening at Alabama Theatre's "One" the show. Additonal nights and rounds are available, and we can even custom tailor your package for golfers and non-golfers. This package is perfect for couples or a ladies' weekend getaway! Contact one of our golf specialists today for a quote.
Until next time, go enjoy the beautiful weather and keep it in the fairway!
Scott Thrailkill,
Director of Golf - Avista Resort, Myrtle Beach SeaSide Resorts, MyrtleBeachGolf.net, and TeeUpMyrtleBeach.com.
Group Sales
SCPRA Annual Training Meeting Held at Avista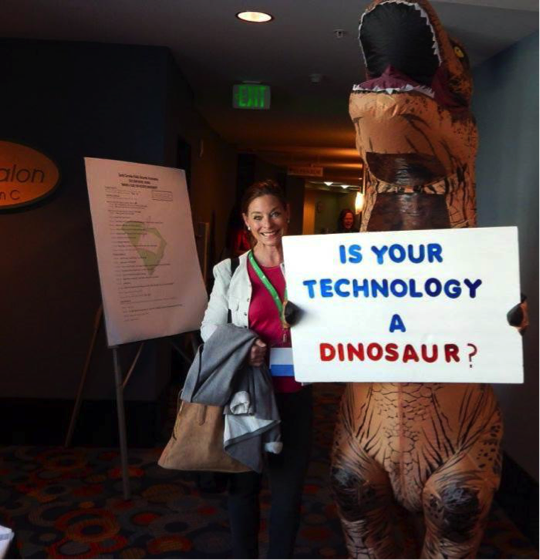 According to the South Carolina Public Records Association website, an Annual Training Conference has been conducted in the Myrtle Beach area every year for the past twenty-one years. We at the Avista are honored to be selected to host for the past seven years. It has been our pleasure to work with a group of hard working professionals, ensuring their meeting is successful.
SCPRA has brought in outstanding speakers over the years and this past year was no exception. Public records officials were challenged to look at the needs of improving outdated technology. We were quite thrilled, as were the guests at Avista, to have a dinosaur walking the halls, which was present to drive the point home about the need for updated technology. We look forward to hosting SCPRA's upcoming fall event!
About Group Sales: Avista Resort's Group Sales Department handles all types of groups including weddings, meetings, sport teams, and church groups to name a few. Groups Sales also handles special events in the Avalon Ballroom which can hold up to 200 guests for dining. Call us at 1-877-238-4487 to learn how we can make your group's next visit to the Myrtle Beach area even more enjoyable!
Guest Comments
"

The rooms were super clean and the staff was very friendly and helpful. Our kids loved the lazy river. Thanks for a great stay."
Robbie, 7/16/17 after a 3 night stay
"
Everyone was so friendly and welcoming. The staff went out of their way to talk to our kids and made sure we were having a good vacation. The facility was always clean as well."
Amy, 7/18/17 after a 7 night stay
Read more guest comments
.
Kid's Craft
Kids of all ages have enjoyed making arts & crafts this summer with our Children's Activities Directors. We are sharing our slime recipe so you can recreate the fun at home!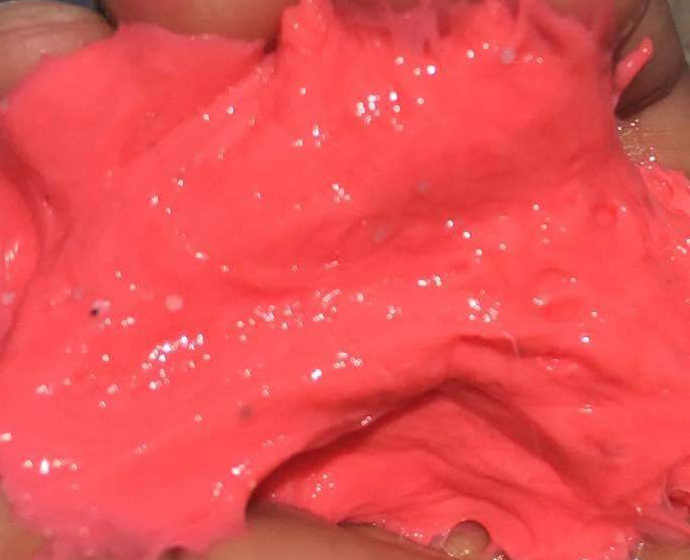 Supplies needed:
4 ounces Elmer's glue
1 1/2 tablespoons baking soda
Food coloring
3 1/4 tablespoons of contact lense solution
Instructions:
Mix together 4 ounces of Elmer's glue and 1 1/2 tablespoons of baking soda in a bowl.
Add desired amount of food coloring and 3 tablespoons of contact lense solution. Slime will begin to form.
Add 1/4 tablespoons of contact lense solution to make slime less sticky.
From the Kitchen
Strawberry Popsicles
Ingredients
1 cup mashed strawberries
1/2 cup water
3 to 4 tablespoons sugar
Juice from 1/2 of a lime
Instructions
In a small bowl, mix all the ingredients.
Pour the mixture into popsicle moulds or small cups.
Freeze until solid. Enjoy!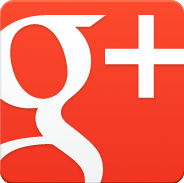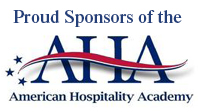 Avista Resort
300 N. Ocean Blvd., North Myrtle Beach, SC 29582
Call to Book: 1.877.392.2713
Member of MyrtleBeachSeasideResorts.com