Winter 2017 Vol. 8 Issue 1
Greetings from Avista Resort!
The Holidays have come and gone and 2017 has arrived to beautiful weather and sunny skies! Thank you all for helping make the Avista Resort successful in 2016. Without our owners, guests, and staff this would not have been possible.
Now is the perfect time to plan your getaway to Myrtle Beach before the crowds arrive. To make your reservations at Avista Resort, please call 1-877-392-2713 or visit
www.AvistaResort.com
.
News from Avista
A Fresh Look for the New Year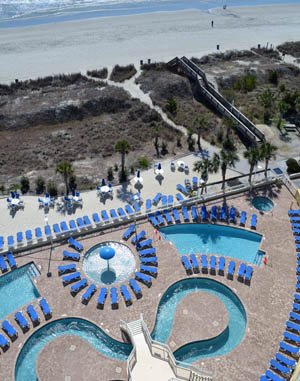 2016 saw the completion of several major projects around Avista Resort. We have been moving towards a more modern color palette, and are thrilled to announce all of our hallways and guest rooms have a fresh coat of paint! "The new colors bring a refreshed feel to the Resort and have been positively received by our guests and owners," said Jim Eggen, General Manager.
The outdoor pool deck has been completely resurfaced with an interlocking paver system. The renovated pool deck not only looks more upscale, but is also safer for all of our guests. Many of our guests enjoyed dancing on the new pool deck to the tunes spun by our DJ every weekend during summer 2016!
A Night to Remember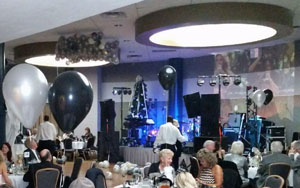 Avista Resort was the perfect place to ring in 2017!
Executive Chef Kirk Foltz and his staff at Just Off Main prepared a delicious buffet. Our guests enjoyed dancing to the live music provided by Midnight Allie!
"Everyone had a fantastic time at our New Year's celebration," said Lynn Domogauer, Front Desk Manager at Avista Resort, "we are excited for next year's celebration and hope to see you there!"
Always Giving Back
We were fortunate to survive Hurricane Matthew in October with minimal damage to the resort. Unfortunately some of the inland areas of South Carolina were impacted significantly by flooding.
Our staff decided to hold a month long food drive for those affected by Hurricane Matthew. We were successful in donating several hundred pounds of food for those in need. "We are grateful to have so many generous team members and guests at Avista Resort," said Jim Eggen, General Manager.
Avista Resort's New Faces
We had several new managers join our team in 2016: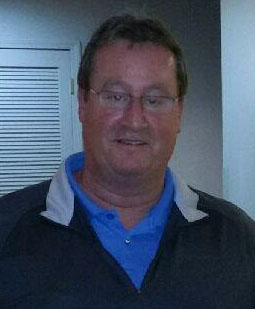 Charles Reinbeau, our new Food & Beverage Manager, has already introduced a variety of new specials for Just Off Main and the Tree Top Lounge. Be sure to check the nightly specials next time you visit the resort, as there is sure to be something tasty to satisfy your palate! Charles is now overseeing a modest update in our restaurant, Just Off Main, to make your dining experience a little more special. Stay tuned in 2017 for more details on this renovation!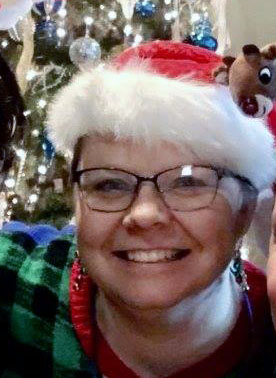 Next time you stop by the front desk, be sure to say "Hello!" to our new Front Office manager, Lynn Domogauer. In 2016, Lynn did a fantastic job hosting our Annual Staff Holiday party and Staff Recognition Awards ceremony. This year, Lynn has been already been hard at work training her front desk staff to prepare for the busy season and assisting with developing our summer Kidz Program. We are lucky to have Lynn as part of our team in 2017!

Most recently, we welcomed Curt Hartley from Key West, Florida as our Director of Engineering. Curt has had an immediate impact in reinvigorating our Engineering Department. The winter months are the busiest for our Engineering team as they work to get each room ready for the upcoming season, while still taking care of our guests during our many sold out weekend. Curt has had a huge impact on keeping our team motivated during this busy time.
We are delighted to have all of our new and "old" managers here and look forward to improving our service in the new year!
Star Agent of 2016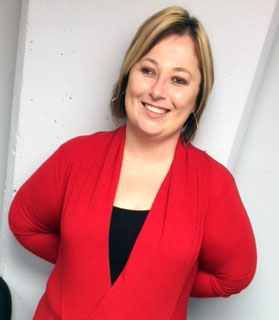 Meet our Star Revenator of 2016, Heather Cook!
Heather has been part of our Reservations team for almost two years and has been a great asset to our company. Heather was our Star Agent of the Month 3 times throughout 2016. Most of her success is due to her stellar customer service skills! Management often receives feedback from guests who want to share their positive booking experience with Heather.
Heather's hard work and dedication has paid off as she is transitioning into a new role within our Internet Services Department. Congratulations Heather! We are certain 2017 will be another successful year for you!
Snow Birds Migrate South for the Winter
Our Avista Snow Birds have already started their annual migration south for the winter.
Nina March, our Activities Guide, helped our Snow Birds get in the holiday spirit by hosting a holiday craft session. Everyone had a great time creating holiday wreaths to display on their condo doors!
Nina has many activities planned to keep our guests busy for the rest of their stay. Weekly activities include a coffee social, "Snowbird Fitness" classes, and movie matinees. Our snowbirds are most looking forward to Executive Chef Kirk Foltz's "Cooking with Kirk!" classes that will surely be entertaining, educational, and delicious too!
We are eagerly awaiting the arrival of the rest of our Snow Birds who will join us later on in the new year.
News from the Beach
City of North Myrtle Beach Implements Paid Parking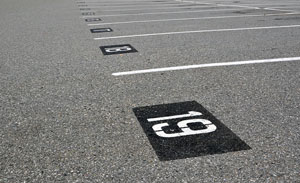 Next time you vacation in North Myrtle Beach, you may notice some changes to the oceanfront public parking areas adjacent to the Avista Resort. The City of North Myrtle Beach has voted to establish a paid public parking lot on both sides of the resort.
When you arrive to check in, please use the registration parking on the ground level of the resort. In the event the complimentary registration parking is full, the paid parking lots provided by the city are available for $1 per hour. Payment for the oceanfront lots can be made via smartphone online at
www.ppprk.com
or by calling 843-628-2155.
If you choose to utilize the paid parking for registration, please make note of the 4 digit parking zone upon your arrival. The 4th Avenue North oceanfront parking lot is Zone 8431. The 3rd Avenue North oceanfront parking lot is Zone 8432.
From The Golf Desk
First of all, I would like to take the opportunity to thank everyone for a remarkable year in 2016. I hope you and your families had a wonderful Holiday Season.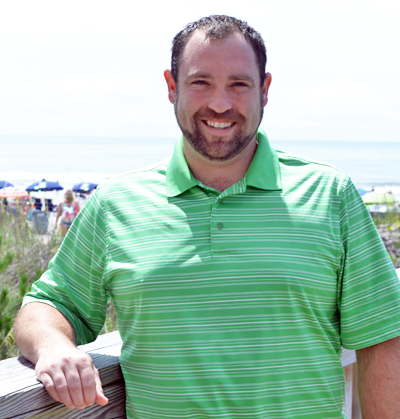 Looking forward in 2017, the Myrtle Beach Golf industry is offering some great deals. By popular demand, we are continuing to offer gift card packages where you receive either a $100, $150, or $200 gift card valid at the courses for food, beverage, merchandise, and same-day replay when you play 4 to 6 rounds at select courses. So far this year, the hottest package has been the Elite Package (Thistle, Tidewater, Prestwick, and Arrowhead) where you can save up to $50 per round for booking early and playing 3 rounds or more. The earlier you book the more you save! With the Elite Package, you also receive a Free 9 Hole Replay valid on the day of play. The Stadium Package has also been in high demand this year. Choose 3 or more rounds from Tidewater, Blackmoor, Sea Trail Jones, Sea Trail Byrd, Sea Trail Jones, and Crown Park and you will receive a hot dog, chips, snack, and a drink on each day of play at the courses. For more information, give us a call or email
Golf@AvistaResort.com
As a final note, Crow Creek will be closing this summer to replace their greens. They will be changing from Bent Grass to a Bermuda Grass which will improve conditions and play year-round.
Until next time, go play some great golf!
Scott Thrailkill,
Director of Golf - Avista Resort, Myrtle Beach SeaSide Resorts, MyrtleBeachGolf.net, and TeeUpMyrtleBeach.com.
Groups
Winners of the 2016 Holiday Door Decorating Contest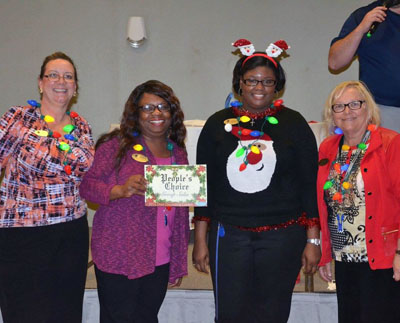 This past Holiday season, each department around the resort selected a door to decorate for our 2nd Annual Holiday Door Decorating Contest. The competition was close, so pictures of each door were posted on Facebook for voting. Group Sales' "Oh Deer!" door won the People's Choice vote with an impressive 154 votes!
Congratulations to our Group Sales team! We look forward to making this an annual tradition for many years to come!
If you'd like info on booking your group function,
Click Here
.
Guest Comments
"

This was my family's second time staying at this property and we LOVED every minute we were there. When I tried to think of any negative things, I couldn't. Everything was absolutely PERFECT and we plan to make the Avista Resort our new family holiday tradition. To say the property is so big, you hear no noise and have the most comfortable rest. The staff was so friendly and accommodating. It was very hard leaving. Can't wait to head back!!"
Shelly I., Columbia SC
"
Excellent staff, facilities, pool was great, very clean location, courteous staff, great price for what you get, tons of parking, tongs of space in all room layouts, would definitely recommend & stay again!"
Dieidre M. via Google+
To read more guest comments,
Click Here
.
Fun in the Sun
Beach Travel Tips
Packing for the beach can seem like a daunting task. These tips below will make it a little easier for you!
Bring a fitted sheet to the beach: We've all had the annoyance of trying to keep a beach towel planted firmly on the sand. Instead of wrestling with your towel, use a fitted sheet instead. The corners of the fitted sheet can be propped up with a cooler, shoes, etc. That way, the fitted sheet will not only lie flat in the sand, but it will also have some edges with height that can keep you a little more secure.
Take along a beach chair or two: It can be downright annoying to lug beach chairs from the condo, hotel room, or car to the beach. With that being said, they can be livesavers! Not only do they give you a comfy place to sit, but you'll also get less sandy throughout the day.
Give away your beach toys at the end of the week: If the thought of taking $20 worth of beach toys all the way back home with you doesn't float your boat, why not pay it forward and give the toys to another family to use on your last day? You won't have to lug sandy plastic back to your house, and you'll get some good karma.
From the Kitchen
Winter Recipe - Winter Vegetable Soup
Ingredients:
Two 14-ounce cans chicken broth
3 red potatoes, peeled and diced into 3/4 inch pieces
One 14-ounce can diced tomatoes
One 10-ounce package frozen lima beans
2 tablespoons finely chopped onion/li>
Salt and pepper
One 12-ounce can cream-style corn
Directions:
1. In a medium saucepan, combine the broth with the potatoes, tomatoes, beans and onions, and season with salt and pepper.
2. Bring to a boil, and then reduce the heat to medium.
3. Cook the soup until the potatoes are tender, 20 to 25 minutes.
4. Remove from the heat, stir in the corn and serve.
5. Adjust the seasoning as needed.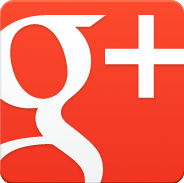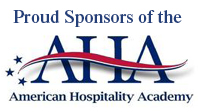 Avista Resort
300 N. Ocean Blvd., North Myrtle Beach, SC 29582
Call to Book: 1.877.392.2713
Member of MyrtleBeachSeasideResorts.com