Newsletter
You already know which hotel in Myrtle Beach has unmatched access to the ocean, attractions and South Carolina's best golf. 

But what about upcoming events and other insider tips for enjoying your vacation? 

Be sure to read the Avista Advisor monthly newsletter, where you'll find the latest updates about our North Myrtle Beach hotel specials and holiday events, learn about recent hotel upgrades and meet members of our staff.

    Spring 2014                       Vol. 5 Issue 2
Greetings from Avista Resort!
Spring has finally arrived in Myrtle Beach!
We are busy gearing up for Summer 2014 and all of the fun that it will bring. We have been very busy making improvements and upgrading units to make the stays of each of our guests the best that they can be. Make your vacation plans today – call or book online! Our vacation planners are ready to help you plan your memorable beach vacation!
News from Avista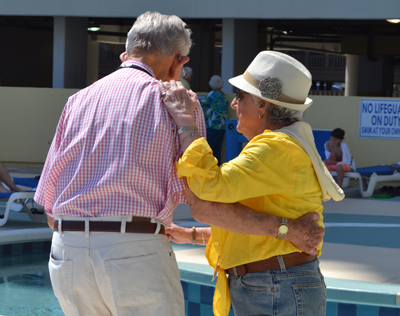 It's here! The new season is upon us!
The start of April is typically the start of the year for the staff here at the Avista; it's that turning point from slower days and busy weekends to a non-stop enjoyment of guests each day of the week.
We had the opportunity to start off by welcoming the Quidditch players and fans and then going right into having our ever popular shaggers with SOS Spring Safari. If you have never seen Main St. or Fat Harold's during the SOS week, then you haven't seen North Myrtle Beach. It is such a lovely sight to see the crowds and the parades and the thousands of dancers that embrace this area multiple times a year. We held a couple of SOS events here at Avista including a fun performance by Steve Craig at the pool and a concert in the ballroom by the Rick Strickland Band! We will be excited to welcome all of the shaggers back when they return in September for the SOS Fall Migration!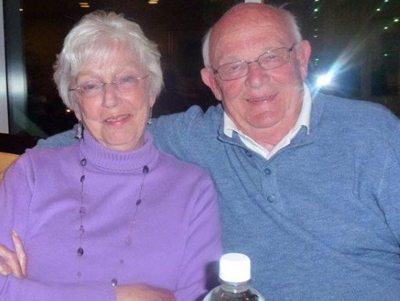 Goodbye Snowbirds!
This past March we had the opportunity to say goodbye to a very special group of monthly rentals here at the Avista. A lot of these guests come in the fall or winter months and stay for up to 120 days, so it's easy to see how the staff and property can forge strong relationships with all of these guests. I would say that the highlight of the winter months would be the teamwork and the way everyone came together to ensure that events went off without a hitch.
At the goodbye party, we enjoyed pizza and snacks. Chef Kirk's Creme Brulee was a hit. "I think that our monthly guests were able to see how much we cared about them and it showed how much they care about us," says Zach Frazier, Manager.
Quidditch World Cup Draws Rave Reviews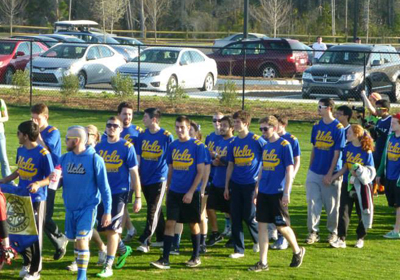 This year the Avista hosted a very unique group of athletes. Most of the staff and other guests had not heard of or seen Quidditch being played the way it was in the world cup, and I can say it led to many days where you could find staff and guests watching a YouTube video of a Quidditch match, trying to learn the rules of this new sport.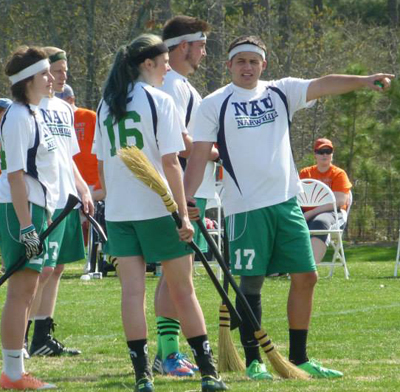 The University of Texas Quidditch team was crowned the world champions and could be seen celebrating on the beach the last night of the tournament. All of us at the Avista thought it was a great experience and a great group of people and we hope to see the tournament back in North Myrtle Beach next year.
An Egg-cellent Easter At Avista Resort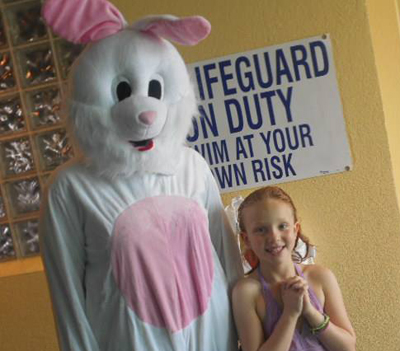 We did not let the rainy weather over Easter weekend hamper our fun! The festivities kicked off on Good Friday with a very unique Easter Egg hunt. Each day of the wekeend, we had eggs hidden all over the property and on different floors and areas for both parents and children to find during their stay.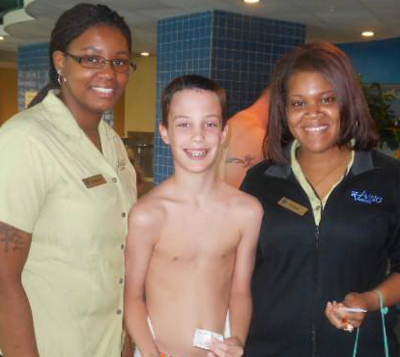 The fun continued on Saturday with Duck Races. Before the races began, we had a special visitor. The Easter Bunny stopped by! If you have never seen a duck race you should check one out! This year the duck races were held in our indoor lazy river. Both kids and adults cheered as their ducks made their way around each turn and bend.
The festivities continued into Easter Sunday with basket deliveries from the Easter Bunny! We capped off our weekend with a delicious Easter Brunch at Just off Main. Menu items included a selection of salads, a variety of vegetable dishes, delicious entrees and a dessert station! The Easter Bunny was available for a meet and greet and for photos after the brunch. "We had such a fun Easter weekend," says Zach Frazier, "We hope to see you all back here next year!"
Children's Activities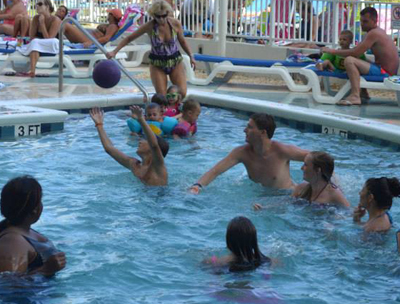 Summer is almost here, and that means more families getting the opportunity to come enjoy the beach. This also means the start of our seasonal children's activities which will officially begin on Monday, June 2nd. We hope to have great participation again this year and we also have a number of exciting changes. We would love to hear from our guests and welcome any feedback that you may have.
New Food Specials
Our Executive Chef, Kirk Foltz, and our Food and Beverage Director, Chip Stack, have been hard at work making changes and improving our guest experiences in the restaurant and lounge. We suggest trying the breakfast buffet because many new items have been added. We are also excited to announce our All You Can Eat Spaghetti Thursdays and hope that you give it a try. Enjoy filling up on great tasting spaghetti with meat sauce - and let us know what you think.
Illusions of Magic-Palace Theater
Every year it seems like new shows make their debut in Myrtle Beach. This year, the Palace theatre is featuring Illusions of Magic for its second year. Our Front Desk Manager, Zach Frazier, saw the show last year and had the opportunity to return this year.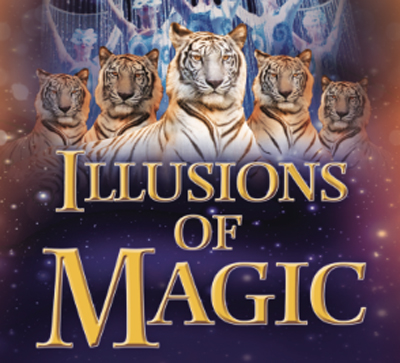 "This year I decided to go again with my fiancé and her parents, and I can say that we had a great time. The opening act was electrifying. The magician is new this year and is great! He really did an excellent job," said Zach Frazier.
They have added a few new things to the show to make it fresh for 2014. Illusions of Magic is fun for all ages! It has consistently been ranked the top touring illusion production in the world. Illusions of Magic is a great night out for couples and families with children. Stop by our Front Desk for tickets or more information.
News from the Beach
10 Things to Do in Myrtle Beach For Less than $25
While on vacation in Myrtle Beach, stretch your vacation dollar to the max. From free events such as concerts and fireworks shows to a relaxing game of miniature golf, there are dozens of ways for a family of four to have tons of fun and not break the bank!
1. Relax on the Beach
Of course this is the number one item! Don't forget your suntan lotion, a beach towel and a good read!
2. Outdoor Concerts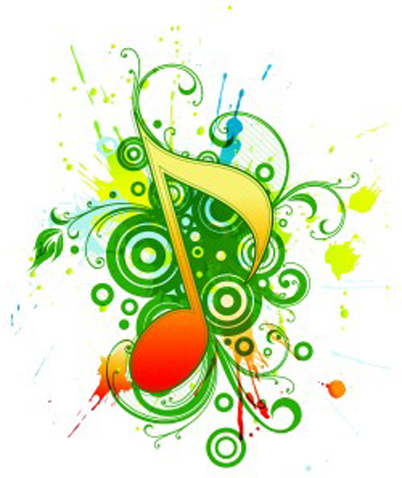 Music is the universal language of the world and what better way to enjoy blues, country, rock, and even beach music than by sitting on a lawn chair enjoying the fresh air? The City of North Myrtle Beach hosts free concerts on most Thursdays during the summer months. These concerts are either held at the Horseshoe or on Main Street. This year's acts include Marsha Morgan, Carolina Breakers, The Wannabees, Atlantic Groove, Tru Sol, and Carolina Soul Band.
Tip: Be sure to bring your own chair, because seating is not available.
Click Here
for a schedule of concerts.
3. Miniature Golf
Known as the miniature golf capital of the world, there are over fifty themed courses along the Grand Strand with excitement at every hole.
Tip: Check the local coupon books for discounted rates at many miniature golf courses. Children under 2 are free at most establishments.
4. Fireworks at Broadway at the Beach
There are fireworks over Lake Broadway at 10:00 pm every Tuesday and most Fridays all summer long. The shows are free. While you are there, you can enjoy a few rides at the Pavilion Nostalgia Park, purchase a funnel cake, or buy your favorite Starbucks brew.
Click Here
for more information about Broadway at the Beach.
5. Shelling at Myrtle Beach State Park and Wildlife Observation at Huntington Beach State Park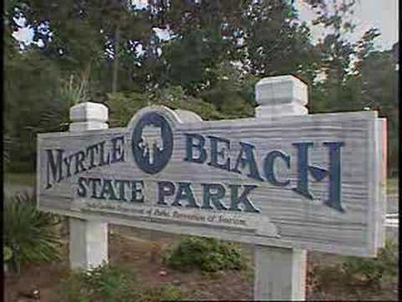 Awesome shells, shark teeth, and more await you at these local spots. For a $5 per person park entrance fee, you can enjoy a wide beach, nature trails, a fishing pier, and more at Myrtle Beach State Park, or for the same low admission fee you can grab your camera and head to Huntington Beach State Park where you can photograph historic Atalaya Castle, observe gators, egrets, and herons in their natural habitat. Don't forget to pack a picnic basket, beach pail, and shovel. Spend time enjoying the great outdoors!.
6. Walking the Cherry Grove Pier
The historic Cherry Grove Pier, located in the Cherry Grove Section of North Myrtle Beach, is a landmark that has attracted both visitors and locals alike since its construction in the early 1950s. The Cherry Grove Pier has the only two-story observation deck at any privately owned pier in the Myrtle Beach Area! With an admission fee of only $2 per person, you can enjoy a stroll along the 985 ft. pier. It's always fun to watch the fishermen pull in their prize catches and gaze out at the ocean.
Tip: Keep an eye out for the shrimp boats because there are usually a pod of dolphins following not far behind.
Click Here
for more information about The Cherry Grove Pier.
7. Souvenir Shopping at the "Everything Under The Sun Flea Market" in North Myrtle Beach
This is one of the largest indoor flea markets in the area. You'll receive personalized service from over a hundred vendors with thousands of bargains. The Everything Under the Sun Flea Market is open from 9 am to 6 pm, six days per week during the summer and Thursday through Saturday during the off-season.
Click Here
for more information about the flea market
8. The South Carolina Hall of Fame at the Myrtle Beach Convention Center
The South Carolina Hall of Fame honors those who have made outstanding contributions to the Palmetto State's heritage and progress. Hall of Fame inductees include Strom Thurmond, Astronaut Charles M. Duke Jr., President Andrew Jackson, and Cale Yarborough.
9. Murrells Inlet Marsh Walk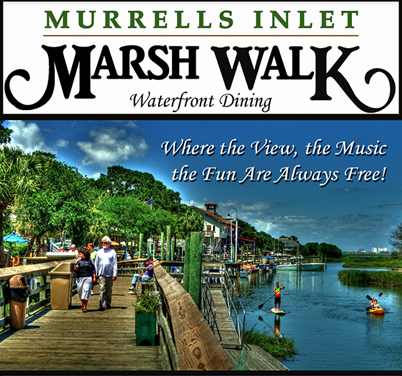 Visit the historic fishing village of Murrells Inlet and experience nature along the Marsh Walk which offers great views of the saltwater marsh, birds, and beautiful scenery. Home to many waterfront restaurants, music is in the air once evening rolls around. The Marsh Walk is free to enjoy. For more information, please
Click Here

.
10. Franklin G. Burroughs – Simeon B. Chapin Art Museum
Admission to the Franklin G. Burroughs - Simeon B. Chapin Art Museum is free and they offer many diverse exhibits. Their collection of donated works from both local and national artists continues to grow. Maps and historical prints of the area fill the walls - in addition to other exciting exhibits like sculptures, photographs, paintings, and any type of art that you can imagine.
New Beach Shading Regulations
The City of North Myrtle Beach has voted to ban the use of shading devices, other than umbrellas from May 15 – September 15th annually along the city's nine miles of beach.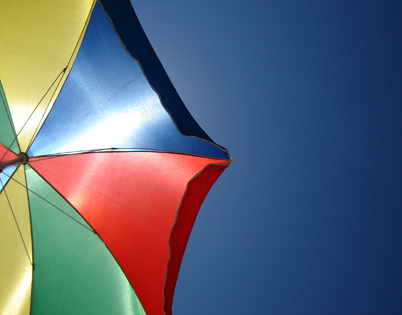 This new law describes acceptable beach umbrellas as having "…a center pole no greater than 7 feet 6 inches in height, and with a circular shade no greater than 9 feet in diameter." The law also describes an umbrella as being "a collapsible circular shade consisting of a natural or synthetic fabric shade stretched over hinged ribs radiating from a central pole without grounding lines or ropes.
The adoption of this new law was driven by public safety concerns. Over the past several years, the number of tents on the beach has grown to the point where it has become increasingly difficult for public safety officials to respond in a timely manner to beach related medical and other emergencies.
"We understand why tents are so popular among some beach-goers," said North Myrtle Beach Public Information Officer Patrick Dowling. "They are convenient and one tent can provide shade to many people, while also accommodating coolers, chairs and other beach equipment. When their collective presence on the beach creates congestion that seriously affects the ability of public safety personnel to respond quickly to medical and other emergencies, public safety has to outweigh convenience." To read the ordinance please
Click Here
.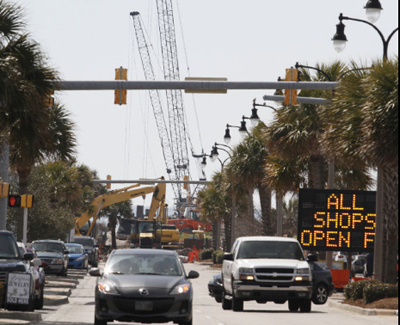 Construction Updates
You may be aware of the construction that has been happening on Ocean Boulevard the last few months. It has been a bit of an annoyance, but we do have a bit of good news! Both the Horseshoe and Ocean
Boulevard should be opening back up for traffic in the next few weeks.
We do want to warn you about another construction site that may cause a little bit of a slow down if you are planning to enjoy any of the eateries on 'Restaurant Row' in Myrtle Beach. In this area, traffic has shifted to one lane on the right side as they finish up with drain and sewage work. This project is also expected to be completed very soon.
Employee Spotlight
Billy Duffy | Front Desk
Bill is our newest manager on property, having joined the Avista team back in the beginning of February. Bill came to the Avista after working in hospitality the past 5 years in positions ranging from the front desk to an accounting manager. Bill moved down to Myrtle Beach in 2008 on a whim. Bill then got a job at a local resort and never looked back. He enjoys the fast paced environment that a large property can bring.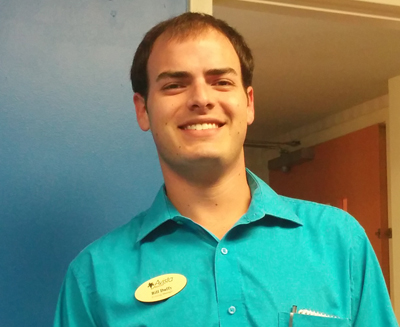 Currently Bill is juggling a full-time job with taking a full schedule of classes at Horry-Georgetown Technical College for Business Administration. Bill can often be found on his days off either studying or relaxing at the beach.
During the average work day, Bill can typically be found at the front desk checking in guests and ensuring that they are comfortable.
Each night Bill is required to walk each floor in both towers as well as the parking garage, so you never know where you might run into his smiling face. If you have ever been curious as to what the distance is to walk every floor and the garage - you will be happy to know that we now have this information. The distance walked daily is a little more than 2 miles, or 10 miles a week - or even better 520 miles per year. If you happen to be looking for a great local place to eat or fun place to visit, Bill is a great person to ask with his wealth of knowledge on the area.
Groups
"My teenage son and I stayed one night in room 1625 at the Avista. We were in town for a basketball tournament. The room was great - nice furnishings; very clean & new looking; spacious (large master bedroom with King bed and den had a Murphy bed and a sleeper sofa); nice, large bathroom with a garden tub/shower and a vent fan; comfy; quiet; great view of the beach; great TVs; etc. I am very picky, and this room met all my expectations! The Avista staff was excellent too when I had to make a last minute change to our reservation." 
ocd4clean, Columbia, SC
Groups of all types and sizes have enjoyed our packages, including churches, banks, sports, and wedding groups, to name but a few. Call us at 1-877-238-4487 to learn how we can make your groups next visit to the Myrtle Beach area even more enjoyable!
If you'd like info on booking your group function,
Click Here
.
Guest Comments
"We spent two nights and three days at Avista Resort. The price was exceptional for the middle of April. We booked a ocean view, and turned out that we got the very last room on the 16th floor that was as close to ocean front as you could ask for without paying the higher price! Check in was a breeze, very friendly desk agent - very knowledgable and helpful. The room was roomy, clean, with all the amenities needed, including an in-room jacuzzi bath. The on-site restaurant served a Prime Rib dinner that was awesome and very affordable. April 2014 was unseasonably cool, so we were more than happy with the indoor lazy river, pool and hot tub, and on-site fitness center. Only negative remark that i can make is that our TV in the bedroom would not change channels from the remote. Called front desk and they sent maintenance up right away. Will stay again at this resort!"
Momldoit, Wilmington , NC
"I've been to a lot of resorts/hotels in the Myrtle Beach area, and I'd honestly say, Avista tops them all. I was able to check in early and the view from my 15th floor room was absolutely incredible! Waking up every morning to the ocean down below was fantastic! Had an issue with the oven not turning on, but maintenance was quick to come up and fix it. Had some issues with the jacuzzi, but it was more user error than an issue with the resort - LOL. The staff was great and helpful and even got to watch a movie in the ballroom with free popcorn and drinks. My stay was incredible and I will definitely be coming back!!! Oh and a huge shoutout to the parking staff member on the south building. I can't remember his name but he was always friendly and joking around. I looked forward to talking to him as I came out each morning! Can't wait to come back!!!!
Dorothy Heath, Goldsboro, NC
To read more guest comments,
Click Here
.
Fun in the Sun
Fun Facts - Did you know?
Did you know that a crocodile can't stick its tongue out?
Did you know that the cigarette lighter was invented before the match?
Did you know that most lipstick contains fish scales?
Monthly Recipe - Millionaire Pie
8 ounces cream cheese, softened
1/2 cup sugar
8-ounce can of crushed pineapple, undrained
1 cup grated coconut
1 cup chopped pecans
8-ounce carton of whipped topping, thawed (or 2 cups whipping cream, whipped and sweetened with 3 tablespoons of sugar
1 prepared 9-inch pastry shell
Instructions
Cream together the softened cream cheese and the sugar with an electric mixer, letting the mixer run for 3 or 4 minutes on high speed.
Stir into the cream cheese mixture the crushed pineapple, coconut and pecans, and mix well.
Carefully fold in half of the whipped topping until filling is blended well. Reserve remaining half for top.


Pile the filling into a baked pie shell, and chill for several hours.
Millionaire Pie can be garnished with a dollop of the reserved whipped topping when served, or you can spread the remaining half of the topping over the whole pie and finish with a sprinkling of chopped pecans. A third alternative is to fold both cups of whipped topping into the filling; this works quite well and makes for an even lighter texture, but allow more chilling time before serving if you go this route.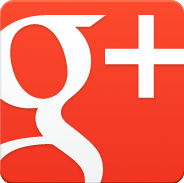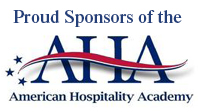 Avista Resort
300 N. Ocean Blvd., North Myrtle Beach, SC 29582
Call to Book: 1.877.392.2713
Member of MyrtleBeachSeasideResorts.com