Newsletter
You already know which hotel in Myrtle Beach has unmatched access to the ocean, attractions and South Carolina's best golf. 

But what about upcoming events and other insider tips for enjoying your vacation? 

Be sure to read the Avista Advisor monthly newsletter, where you'll find the latest updates about our North Myrtle Beach hotel specials and holiday events, learn about recent hotel upgrades and meet members of our staff.

    Summer 2014                       Vol. 5 Issue 3
Greetings from Avista Resort!
Summer has finally arrived in North Myrtle Beach! 
School is out and it's time for family vacations. We spend months upgrading, beautifying and preparing for you, our guests to arrive. We think this summer will to be the best one yet and we couldn't have done it without all of you! If you haven't made your summer vacation plans yet, its not too late! Call our Vacation Planners today and they will help you plan your trip!
News from Avista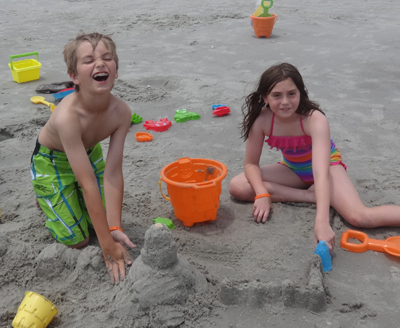 Summer 2014
We have had a great
summer thus far. We have been very pleased with the turnout that we have had at our children's activities. We have had a lot of fun - both indoors and outdoors. While we are disappointed that we will not be able to have any more outdoor movie nights due to the thunderstorms and windy weather, we are still thrilled with the family movie night and the number of attendees on these nights.
Some of our fun kids activities this year are water balloons, dodgeball, and of course corn hole! It seems like people just cannot get enough of our tie-dye t-shirts. We hope that when you join us, you and your family have a great time. We would also love to hear feedback about our activities so we can make them even better next year!
TripAdvisor Award Received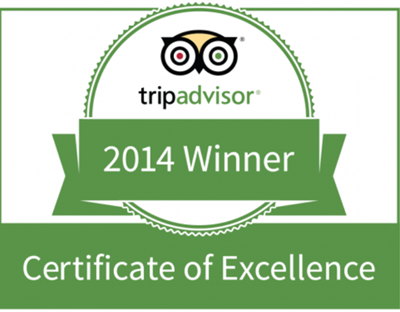 Avista Resort has been awarded the 2014 TripAdvisor Certificate of Excellence. The accolade, which honors hospitality excellence, is given only to establishments that consistently achieve outstanding traveler reviews on TripAdvisor, and it is extended to qualifying businesses worldwide.
Establishments that have been awarded the Certificate of Excellence are located all over the world and they represent the best of the businesses on TripAdvisor. Businesses must maintain an overall TripAdvisor bubble rating of at least four out of five. Additional criteria include a business' tenure and popularity ranking on the site.
"Winning the TripAdvisor Certificate of Excellence is a true source of pride for the entire team at Avista Resort and we'd like to thank all of our past guests who took the time to complete a review on TripAdvisor," said Zach Frazier, Manager at Avista Resort.
We are also thrilled to announce that USA Today's has named Avista Resort as one of the Top Ten Luxury Hotels in the Myrtle Beach area!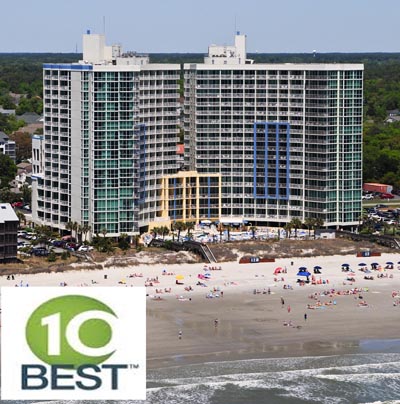 According to USA Today, "Avista Resort provides its guests with outstanding opportunities to experience memory-laden vacations. Relax in both indoor and outdoor pools, hot tubs, or along their lazy river. Just blocks from the resort, there is easy access to restaurants, stores and more from the comfort of your spacious condominium accommodations. The area offers boundless recreation from parks to nature preserves, championship golf, boating, and beyond.
A New Beach At Avista

As many of you have noticed, the old back lawn, that was in great need of sprucing up, has been turned into a beautiful beach area by our hard-working engineering staff. We have added more chairs and tables and we are now able to offer a more comfortable seating environment for families and friends to get together and relax.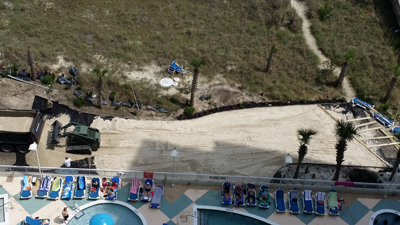 We have also built a composite deck on each side of our "beach", and we have also added multiple new showers and foot washes. We know that all of our guests will enjoy this added space. We know that return guests will notice that there is more seating available than on their previous visits.
Fresh Herbs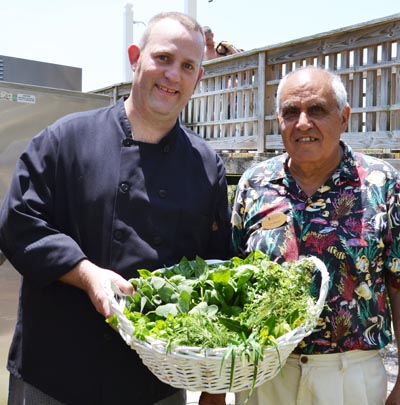 In addition to all of the constant upgrades this spring and summer, we have created our very own herb garden with the help of our Bell Captain Tony Kumar and our Executive Chef, Kirk Foltz. Mr. Tony is an avid gardener and he even supplies many of our staff members with his homegrown peppers and herbs. It was a natural fit for him to be involved with this fantastic idea.
Many of the menu items from Just off Main include fresh herbs from our garden. Such as Prime Rib that is served on Mondays, Wednesdays, and Fridays; house made pico de gallo; pineapple salsa; and our popular Saturday special, Herb Roasted Chicken.
July 4th 2014 at Avista Resort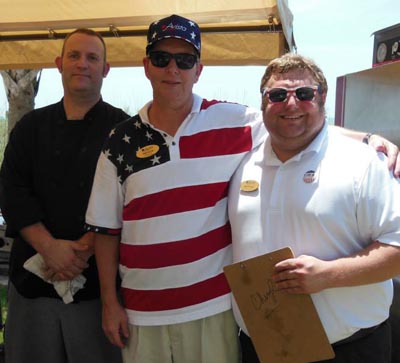 This year 4th of July was tons of fun at Avista Resort. Everyone was ready for a good time at the pool, and the weather was just perfect, even though it was only 24 hours after the outer bands of Hurricane Arthur brought a day full of rain and wind. Thankfully, July 4th was a beautiful sun-soaked, hot summer day, which allowed families to get to the pool deck and enjoy the tunes played by our awesome DJs, Jeff Landrum and Stan Ashley.
We also had a delicious cookout that was put on by our food and beverage team led by Chip Stack. They served burgers, hotdogs, potato salad, chicken sandwiches, and watermelon.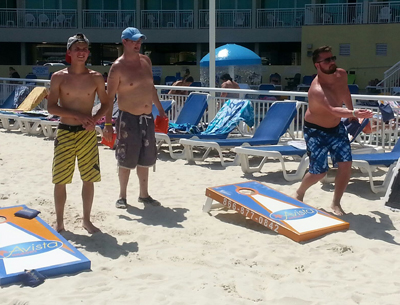 We also held our first annual Avista Resort cornhole tournament. We had anticipated a good turnout, but we were absolutely blown away by the number of participants that played! We had 30 teams participating in a single elimination tournament, where the winner won a $50 gift certificate. Over three and a half hours passed until we declared a winner. The winners were Team Lillers which was a father-son duo that had to beat some truly talented players to get to the finals. We could tell that everyone that participated and all of the many spectators had a fantastic time. We cannot wait to have another cornhole tournament soon!
"July 4th was so fun and we could not have asked for better weather," says Zach Frazier, manager at Avista Resort, "We had such a great time! We are already planning next year and we hope that you can join us!"
Now That's Entertainment
In June we had the pleasure of unveiling our new DVDNow program and the Now That's Entertainment Package. With this program, we have the ability to offer unlimited DVDs, including new releases, during your stay. In addition to DVDs, our guests also receive free passes to local attractions. These attractions include one free round of miniature golf for each day during their stay, one free all-day pass to Myrtle Waves, one free super pack ticket to the fun warehouse and one free unlimited ride wristband to Broadway Grand Prix.
"It's a great amenity, which adds value to our guests' stays," said Jasmine Morgan and Tri'Sha Vereen, two of our Front Desk Agents, "It makes everyone's visit more enjoyable, even if there are rainy days. Parents love it because they can put in a DVD to entertain the kids while they enjoy mingling with friends and family."
Upgraded WiFi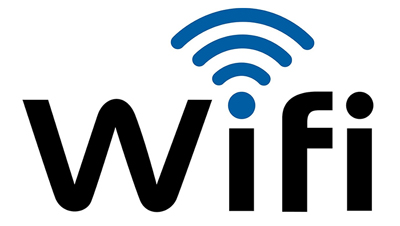 All of us at Avista Resort understand how important it is to stay connected while you are on vacation. We have begun the process of upgrading our internet connectivity. Instead of continuing with the current standard in-home routers that we have, we will be installing high-powered access points.
The access points will be in locations where they are immune from simple mistakes such as being plugged in incorrectly or even accidentally affected by a previous guests. These access points will also offer better internet speeds and a much larger area of service. Now, with these new access points you will have lightning fast internet so you can browse the web while sitting on your balcony! Our IT department expects 15 times as many people here will be using the internet once our upgrades are completed.
Vacation Layaway
We are offering a new option for deposits when you book your reservation with Avista! You only have to pay $100 of your deposit when you book your reservation. The remainder of your deposit is due 30 days after the time of booking. Don't miss this special offer before it is gone!
News from the Beach
The Top 10 Myrtle Beach Attractions For Thrill Seekers
Myrtle Beach is fun for all ages and for all members of the family. There are so many attractions that there is bound to be something for everyone. Myrtle Beach may not be known for it, but we do have our share of rides and attractions that will thrill even the most avid thrill-seekers! There are the new venues and then there are the familiar ones. There are quite a few ways in Myrtle beach to get your feet off of the ground and get that feeling of butterflies in your stomach!
10. The Pavilion Nostalgia Park
The Pavilion Nostalgia Park provides a sample of the old amusement park that stood in downtown Myrtle Beach for decades. Popular rides include the swings, the pirate ship, and the carousel. This year the amusement park is boasting new rides that will delight thrill seekers of all ages. The new rides are Speed XL, The Rocket Flyer, Freak-Out and The Giant Slide. The Rocket Flyer towers 190 feet above the ground. Riders will sit in one of four giant rockets that will swing around the tower at high speeds. Speed XL is a ride that launches riders at high speeds. Freak-Out is a slingshot ride. The Giant slide is exactly what it sounds like. It is a huge slide that is 65 feet tall. The Pavilion Nostalgia park can be found at Broadway at The Beach. For more information please
Click Here
.
9. Broadway Grand Prix

The Broadway Grand Prix is a full-throttle fun-for-everyone attraction! The park boasts 19 attractions, including 7 go-Kart tracks, 6 kids' rides, 2 miniature golf courses, a rock climbing wall, The thrilling Sky Coaster, an indoor arcade, and more! The Broadway Grand Prix is located in the site of the old Nascar Speedpark.
Click Here
for more information about the Broadway Grand Prix.
8. Myrtle Beach Skywheel
The Myrtle Beach Skywheel is an enormous Ferris wheel that stands 187 feet tall. It is the tallest wheel in the United States east of the Mississippi River. For those who are not afraid of heights, the Skywheel boasts some of the most beautiful panoramic views of the east coast.
Click Here
about the Myrtle Beach Skywheel.
7. Myrtle Waves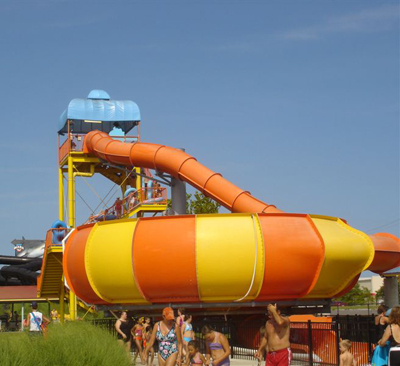 Myrtle Waves is the largest water park in South Carolina. It has twenty acres of swerves, curves, waves, chutes, and more than one million gallons of water. Myrtle Waves it the place for thrill-seekers who like their fun to be wet and wild! All rides are included in the price of admission. Myrtle Waves is a good value and it is definitely a good place to make a big splash for just a little cash!
Click Here
for more information about Myrtle Waves
6. JetPack Adventures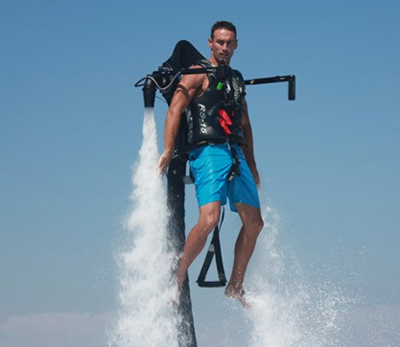 North Myrtle Beach JetPack Adventures is the ultimate in adventure in Myrtle Beach and it provides everyone with the experience of flying the world's first recreational jetpack. Flying a jetpack is like no ride that you have ever experienced. As soon as sufficient lift is applied, you and the jetpack become weightless and levitate in the air. This jetpack will allow you to soar up to thirty feet in the air, walk on water, go for speed runs, dolphin dive, or just hover over the surface.
Click Here
for more information about North Myrtle Beach JetPack Adventures.
5. Sea Thunder
Experience the power of man-made machinery and the beauty of nature in one tour with the Sea Thunder. Riders will feel the adrenaline rush through their veins as this high tech boat bounces over the waves while approaching top speed. This two-and-a-half hour tour is suitable for the whole family. It starts out as a leisurely ride on the scenic intracoastal waterway. Then things get really interesting as the boat, which has an engine with three times as much horsepower as a NASCAR racer, roars out into the ocean for a top speed tour of the coastline! Be prepared to get wet on the Sea Thunder!
Click Here
for more information about taking a tour on the Sea Thunder.
4. Family Kingdom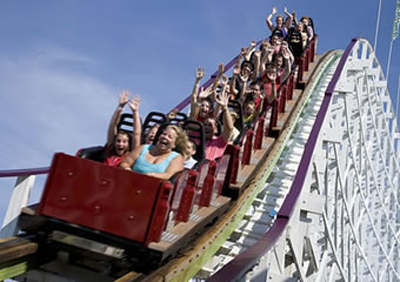 For the young and the young at heart, Family Kingdom offers some of the most memorable and adrenaline pumping experiences in Myrtle Beach! The park boasts more than 35 thrilling rides right in the heart of Myrtle Beach.
Thrill rides include the Galleon, the Hurricane, Scrambler, and the Twist-N-Shout Coaster. The Sling-Shot is a fairly new ride that features a 100 foot free fall. The YoYo swings thrill-seekers to new heights. The highlight for any thrill-seeker is the wooden Swamp Fox Roller coaster. This coaster has been a Myrtle Beach landmark since the park opened in 1966. With 2,400 feet of all wooden track, this ride takes visitors on a thrilling trip while treating them to breathtaking ocean views!
Click Here
for more information about Family Kingdom.
3. Parasailing
For a view of Myrtle Beach like no other, try out a parasailing trip! Sail high above the water with a friend or two to experience the thrill of flying. You won't believe the views that you'll take in while parasailing above the Atlantic Ocean. You will be able to view the Myrtle Beach coastline from up to three hundred feet in the air!
2. Airstrike, Sling Shot, and Skyscraper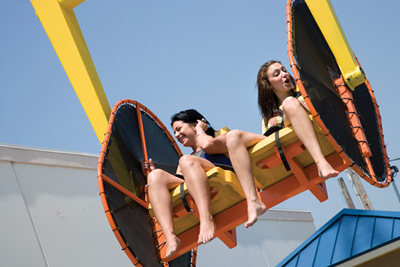 The Airstrike, the Sling Shot, and the Skyscraper are three of the most thrilling attractions located at 3rd Ave South in Myrtle Beach. The Airstrike combines extreme sensations and spectacular movements. Passengers are seated on spinning vehicles and are back to back with dangling legs. This ride can perform 360 degree rotations and its variable speed can reach a max force of 3.6 Gs and it can reach speeds of up to 62 miles per hour!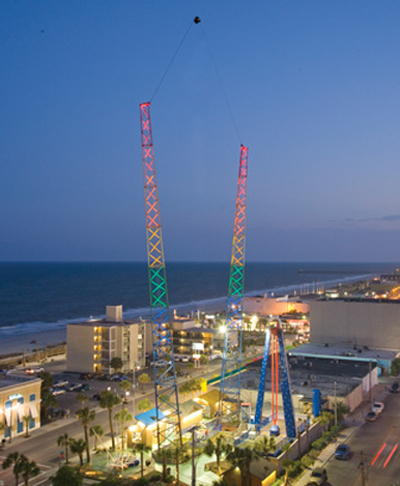 The Sky Scraper is unlike any thrill ride that you have ever experienced. It features a giant propeller consisting of two arms that spin guests in a full circle. Four riders, two on each arm, sit in open car with their feet dangling on opposite ends of the propeller. The arms of the propeller quickly rotate, spinning riders sixteen stories in the air at speeds of up to 55 miles per hour. At its highest point, riders are upside down 160 feet high.
The SlingShot is by far one of the most exciting vertical amusement rides around. Passengers are propelled over 300 feet at speeds of up to 100 miles per hour. Up to two riders at a time lie on their backs and face the sky. Suddenly, they are propelled into the air at mind-numbing speeds, only to plummet back down to earth only to do it all over again. With a little bit of guts and teamwork, you and your riding partner can even get the ride capsule spinning in the air! For more information about these rides please
Click Here
.
1. Sky Dive Myrtle Beach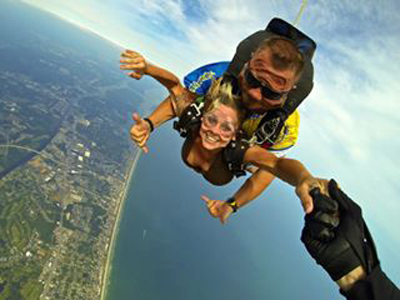 The most thrilling attraction in Myrtle Beach is Skydive Myrtle Beach. Skydiving will be one of the most memorable and exciting experiences of your life! You
will ride 2 miles above North Myrtle Beach in their very own PAC P-750-XL, one of the best skydiving planes in the world. The thrill will continue with a 120 mile per hour free-fall followed by a five minute parachute ride with breathtaking views of the North Myrtle Beach coastline! This will surely be something that even the most seasoned thrill-seeker will enjoy. For more information about Sky Dive Myrtle Beach please
Click Here
Hollywood Wax Museum
Myrtle Beach's newest attraction brings a bit of
Hollywood to the Grand Strand. The Myrtle Beach Hollywood Wax Museum is now open for business.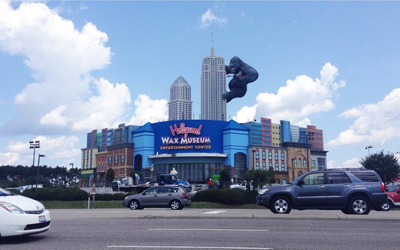 Located near the intersection of Highway 17 and 21 Avenue North in Myrtle Beach, the Hollywood Wax Museum is the one of the few wax museums in the country that are devoted entirely to celebrity figures. The two story museum will bring museum-goers into the world of Hollywood stars and allow them to get close to some of the most famous people in show businesses recreated so realistically that you'd think that they were alive.
From Robert Downey Jr. to Robert De Niro, to Julia Roberts, there are wax figures for everyone to meet! For More information about the Hollywood Wax Museum please
Click Here
.
Hello! My name is Scott Thrailkill. I wanted to take this time to introduce myself to you. I am the new golf director at Myrtle Beach SeaSide Resorts. I was raised in a small town in Southern Illinois. At the age of 5, I discovered my love for the game of golf. I played golf in high school, college, and I still love the game now as much as I did then.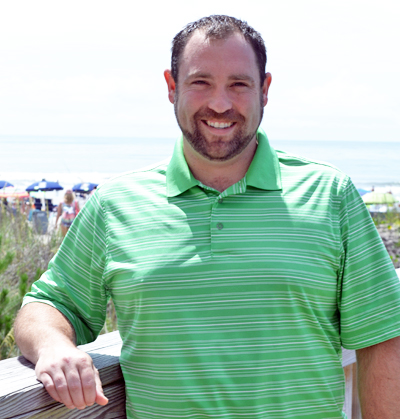 Over the past ten years, I have worked on both the golf course and golf package sides of the business. Although the golf course was great, there is something to be said about providing golfers with an experience of a lifetime. As a package provider, my focus is on providing you with the best package that I possibly can.
For me, the game is becoming more fun every day. Now more so than ever, since I get to take my 2-year-old little girl out to the course late in the afternoons to enjoy the game that both her mother and I love so much. This kind of passion is what I will bring to each and every one of your golf vacations.
With six resorts and over 85 courses in the area, we are sure to have a package that will work for you. If not, we can customize one that will. Our six resorts offer a wide array of acommdations options from standard hotel rooms to luxurious 3 bedroom oceanfront condos. Also, we have resorts in both Myrtle Beach and North Myrtle Beach,
so whether you are looking to play north or south - we have you covered.
We have released several of our new fall and winter packages and I have seen some really good specials, including a four round special where you can receive a $100 Gift Card
for each person playing. To find out more, please give me a call or send me an
Email
and I will help you plan an amazing golf vacation. I look forward to working with all of you now and in the future. Please "like" us on Facebook at
Myrtle Beach Seaside Resorts Golf Center
for specials, course conditions, and local golf news!
Sincerely,
Scott TrailKill, Director of Golf
Myrtle Beach Seaside Resorts,
1-800-682-5699 ext. 5522
Employee Spotlight
Cornelius Hunt | Bell & Courtesy Staff
Meet Cornelius Hunt! Cornelius is a part of our Bell and Courtesy staff. He has been a part of our Avista Resort staff since early 2013.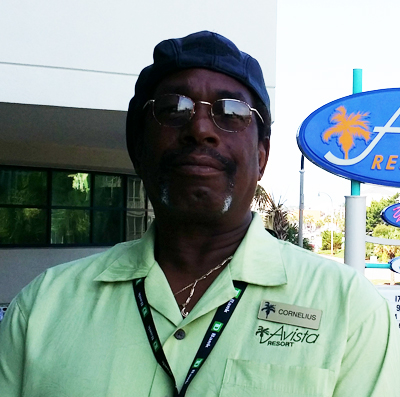 Cornelius' favorite thing about his job is getting to meet so many different people from all over the country. He enjoys helping them get a jump start on their vacations. Cornelius takes great pride that he and the other bell staff are the first people you will see when you arrive at Avista. He enjoys being an ambassador for the resort as our guests are arriving and checking in.
While many people believe that the bell staff is only there to help load and unload luggage, actually, they are a vital part of a well-run resort and do so much more than you may realize. They also pressure wash areas on the ground and pickup trash so we can keep our grounds clean. 
When he is not working hard at Avista, you can find him out and about either on an area golf course or riding his Harley. He takes pride in being a blue belt in Tae Kwon Do, which we all know takes great dedication and practice. Cornelius also loves going to church and he attends each sunday that he is not working at Avista!
"Cornelius is a fantastic employee and person. We are very lucky to have his welcoming personality with us here at Avista Resort," says Zach Frazier, manager at Avista Resort.
Groups
"My teenage son and I stayed one night in room 1625 at the Avista. We were in town for a basketball tournament. The room was great - nice furnishings; very clean & new looking; spacious (large master bedroom with King bed and den had a Murphy bed and a sleeper sofa); nice, large bathroom with a garden tub/shower and a vent fan; comfy; quiet; great view of the beach; great TV's; etc. I am very picky, and this room met all my expectations! The Avista staff was excellent too when I had to make a last minute change to our reservation".
ocd4clean, Columbia, SC
Groups of all types and sizes have enjoyed our packages, including churches, banks, sports, and wedding groups, to name but a few. Call us at 1-877-238-4487 to learn how we can make your groups next visit to the Myrtle Beach area even more enjoyable!
If you'd like info on booking your group function, Click Here.
Guest Comments
"Lots of activities for families. The large spacious 3-bedroom condo was perfect for my family. We have stayed at this resort numerous times. It has wonderful amenities, pools, lazy rivers, kiddie pools. Their Just of Main Restaurant served wonderful food and we had room service delivered one morning for breakfast. The bartender at the bar has been the same nice lady who has always been there. It was great seeing familiar faces!"
Shawnda H.(Parkersburg, West Virginia) via TripAdvisor
"What a great stay in a great hotel resort. If you care about the quality of your vacation, stay here, pay extra for the larger suite. You'll eventually notice all the reasons it's awesome. My husband, 2 kids and I stayed 3 nights in a 2 room suite with kitchen, living area and balcony oceanfront/swimming pool view on the 2nd floor. It was very spacious, beautifully appointed, plenty of extra linens/towels, kitchenware, and the bonus was the washer/dryer combo. The hotel splurged on the beds as they are very comfortable, and we had 2 DVD players! Movies are FREE in the vending box in the lobby.The curved building layout lends to privacy. The private hallways to each room gave extra sound protection, and it's NOT the type of facility where you HEAR the kids jumping up and down in the room above or screaming in the room next to you. I am such a light sleeper, and I slept so peacefully. There was no "riff/raff" that I saw in the hotel or in the immediate area, and as a parent of two small kids, I was looking out. Only mature parents with well-behaved kids were around. No college age partiers either. I had breakfast every morning, and the 2 breakfast attendants were awesome! Breakfast buffet options changed a little every day - nice! We had dinner one evening, and the server was very polite and the food was delicious. Check-in was so quick, she had to tell me "that's it". I only saw the housekeeper one time. I passed her in the hallway, and she smiled, looked at me and said "hi". EVERY staff person was friendly. A short walk down the sidewalk and you are at a kids DREAM amusement park. Lots to do for little kids close by. When we checked out, the desk attendant asked my son if he would like a coloring book for the road. That made the trip go even better, and topped off an excellent vacation. We WILL be back!"
DanaLuB (Chicago, Il) via TripAdvisor
To read more guest comments,
Click Here
.
Fun in the Sun
Hotel Humor
Working in a Resort, we often get asked questions that are head scratchers.
Guest: I'd like to inquire about your New Year's Eve Package. What date is that available for?
Monthly Recipe - Lemonade Cheesecake
8 ounces cream cheese, softened
1 tsp of lemonade flavored drink mix
1/4 cup cold fat-free milk
1 tub (8 oz) of Whipped Topping
1 Ready to use graham cracker crumb crust.
Beat cream cheese and drink mix in large bowl with mixer until blended.
Gradually beat in milk.
Whisk in whipped topping.
Spoon into crust
Refrigerate 4 hours or until firm.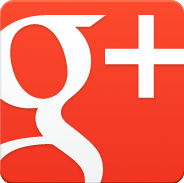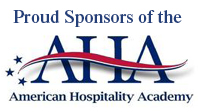 Avista Resort
300 N. Ocean Blvd., North Myrtle Beach, SC 29582
Call to Book: 1.877.392.2713
Member of MyrtleBeachSeasideResorts.com