Newsletter
You already know which hotel in Myrtle Beach has unmatched access to the ocean, attractions and South Carolina's best golf. 

But what about upcoming events and other insider tips for enjoying your vacation? 

Be sure to read the Avista Advisor monthly newsletter, where you'll find the latest updates about our North Myrtle Beach hotel specials and holiday events, learn about recent hotel upgrades and meet members of our staff.

    Fall 2014                       Vol. 5 Issue 4
Greetings from Avista Resort!
Fall is in the air in Myrtle Beach! The crowds have dwindled but the vacation fun has not. The temperatures are warm and inviting. Why not plan a fall getaway or make your reservation for one of our wonderful holiday parties by calling our wonderful vacation planners?
News from Avista
Thank You!
We would like to thank all of our guests for choosing to stay at Avista Resort and letting us be a part of your family vacation. We understand how important it is to find the right location and resort. If there is ever anything that we can do to make your stay a better one, please stop by or call down to the front desk while you're here.
Let Us Entertain You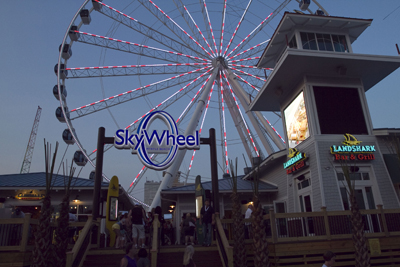 We always aim to provide our guests with the best experience possible. We are offering our "Now That's Entertainment" package that includes free unlimited DVD movie rentals, 1 free complimentary adult ticket to Medieval Times, and 1 Super Passport to play miniature golf during your stay. This promotion is good through November 30th. Starting December 1, 2014, "Now Thats Entertainment" includes free unlimited DVD movie rentals, 1 complimentary adult ticket to the Myrtle Beach Sky Wheel, and 1 complimentary adult ticket to Ripley's Aquarium.
Staff Appreciation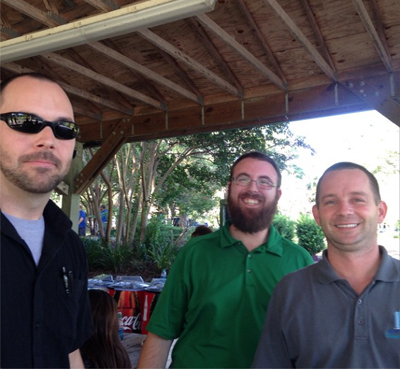 The staff here at Avista Resort, along with our sister properties, work extremely hard all year. But, the summer months are definitely our busiest. The sheer number of guests on property and the sweltering temperatures make for a tough few months.
Each fall the managers throw a staff appreciation picnic. This year the picnic was held at beautiful McLean Park in North Myrtle Beach, which is just behind Main St. It is a great time when staff from different departments and different resorts can get together, catch up and bond.
BBQ, hamburgers, hotdogs were served, along with all the sides and desserts you could dream of. We had a blast playing
volleyball and cornhole, and are already looking forward to next year.
Halloween Fun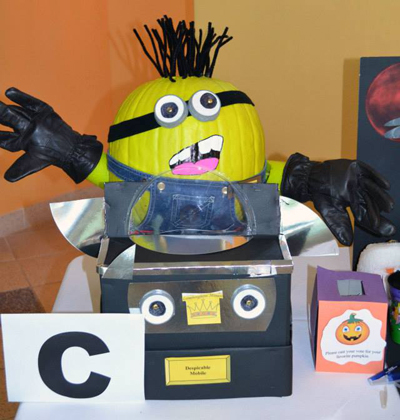 Halloween at Avista Resort is always filled with lots of fun! We always enjoy seeing the staff and guests dressed up in their creative costumes. During the week leading up to Halloween, the different department will be holding their annual Pumpkin Carving Contest. And we all want our guests and friends to vote for their favorite via Facebook or at the Front Desk. Keep an eye out on our
Facebook page
for the entries. We will also be having our company costume contest. If you will be with us over Halloween and are planning on dressing up, please stop by the front desk because the best looking costume will receive a prize.
Holidays at the Avista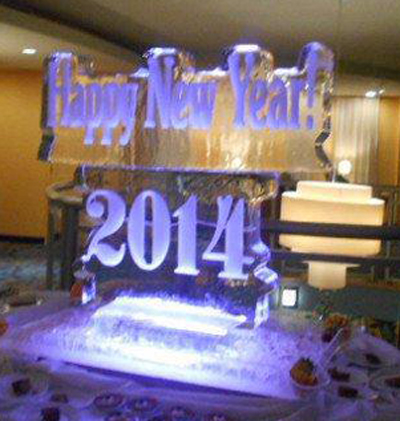 'Tis the season to spend quality time with family at Avista Resort. With the holiday season comes our fantastic Thanksgiving meal prepared by our Executive Chef, Kirk Foltz, and his wonderful team. This year's menu looks amazing with your choice of soups, salads, a brown sugar-encrusted pork loin with gravy, or blackened mahi mahi with mango relish. Of course there will be all of the accompaniments that you could possibly want. View the
Thanksgiving menu
. To check out our accommodation packages, please
click here
.
Avista Resort will also be hosting a New Year's Eve celebration. We invite you all to ring in the New Year with us. The festivities will include delicious hors d'oeuvres and fantastic food selections. Live music will be provided by Atlantic Groove. Reservations are required with this party. We recommend reserving your spot soon because it sells out each year! View the
New Year's Eve menu
. If you are interested in booking an overnight New Year's Eve package, please
click here
.
Preventative Maintenance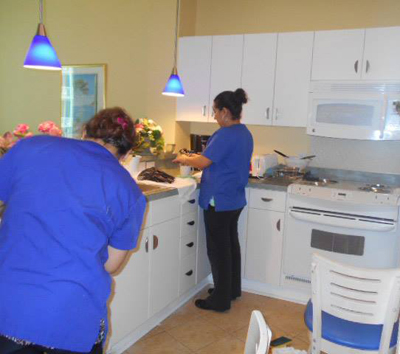 Each year after the busy summer season is over, our housekeeping and engineering staff work around the clock to improve all of our units by participating in a preventative maintenance/general cleaning program. This ensures that they are meeting our high standards for quality.
The engineering team starts off by going into the rooms and painting walls that need to be painted and repairing any damages - as well as any other work that is needed in the unit. After the engineering team finishes, our housekeepers will go in and clean the entire unit from the ground up.
In addition to the unit maintenance, we are also beginning to do more work around the property by painting hallways and doors and upgrading various parts of our resort. We hope that this will make a big difference and ask that you share any feedback about your experience at Avista Resort with us.
News from the Beach
Myrtle Beach's Best Kept Local Secrets
There are many more things to do in Myrtle Beach than just sunbathe at the beach or by the pool. The following activities are all local favorites and chances are - you won't see them advertised all over town. However, you will have a great time and can brag to all of your friends about how you had all the insider's info on your trip to the beach!
10. Vereen Gardens (Little River)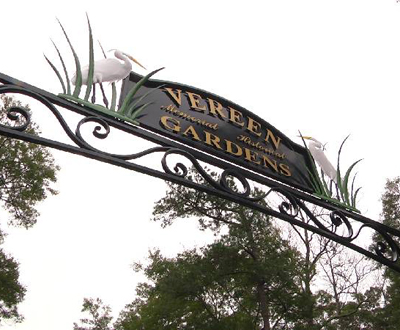 Vereen Gardens, deeded to the Horry County Historical Commission by Jackson Vereen, is home to a variety of wildlife, as well as the historic Vereen Family cemetery, which pre-dates the Revolutionary War. Hiking trails line the park and the scenic marshes. Also, one of the last few unpaved stretches of King's Highway goes through Vereen Memorial Gardens. For more information, please
click here
.
9. Hawaiian Rumble Mini Golf (North Myrtle Beach)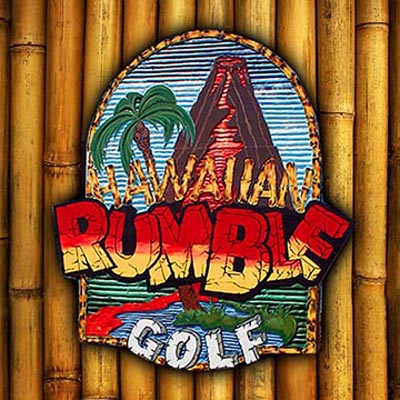 Myrtle Beach is well-known for its infatuation with miniature golf, so it's only fitting that the area is host to one of the most prestigious comepetitions in the country. Taking place each October, is the Master's National Tournament Pro Mini Golf Championship - the national championship for mini golf. Golfers from all over the country compete for cash and prizes. The course has one-of-a-kind landscaping and a volcano that erupts every twenty minutes. Along with the volcano, you are surrounded by the serene souund of the waterfalls with music from Jimmy Buffet!
Click Here
for more information about Hawaiian Rumble Miniature Golf
8. La Belle Amie (Little River)
La Belle Amie Vineyard is open to the public and hosts many popular festivals throughout the year. Vineyard guests are invited to the wine tasting room to sample their private label wines and a variety of specialty sauces, dressings, mustards and more. The vineyard is part of an old tobacco plantation that has been owned by the Bellamy family since the 1800s. Vineyard specials include Wine Wednesday, Wine Down Friday, or Super Wine Saturday. For more information about La Belle Amie and a schedule of events, please
click here
.
7. Sailing With Island Song Charters
Island Song Charters will take you on a sailing adventure where you will get to experience the beautiful Intracoastal Waterway, setting sail in the calm and protected waters of the Little River Inlet, then continuing your voyage into the Atlantic Ocean. Take a turn at the helm - steering the boat or just sit back and relax. Each charter is private and depending on your adventure, can accomodate up to six guests. Complimentary chips, crackers, sodas, bottled waters, and ice are available. Or you may bring your own food, beverages and adult beverages. For more information about Island Song Charters, please
click here
.
6. L.W. Paul Living History Farm (Conway)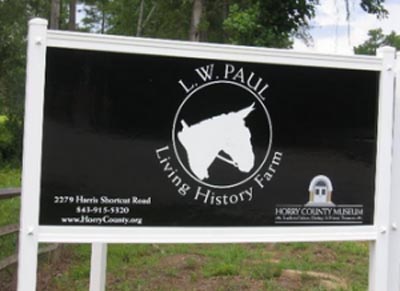 Visitors to the L. W. Paul Living History Farm will have the opportunity to sample the everyday life of farm living in Horry County between 1900 and 1955. Guests on this working farm can observe and participate in activities that would have been commonplace on traditional family farms. Plowing with mules, making lye soap, grinding grits, blacksmithing, curing meat, preserving vegetables, milking cows, and harvesting crops are only a few hands-on activities that the farm offers. Events at the farm change with the seasons. Please
click here
for more information.
5. Visit the Sea Lions at Pirate's Voyage (Myrtle Beach)
Located just outside the Pirate's Voyage Theater, there is an area where you can get up close and personal with the show's stars - the sea lions - and watch them splash around - for free. You may even find yourself making reservations to see them perform in one of their nightly shows. Depending on the time of the year, you may also be able to visit some of the show's other star animals in pens closeby.
Click here
for more information about Pirates Voyage and to Purchase Tickets.
4. Tour New South Brewery (Myrtle Beach)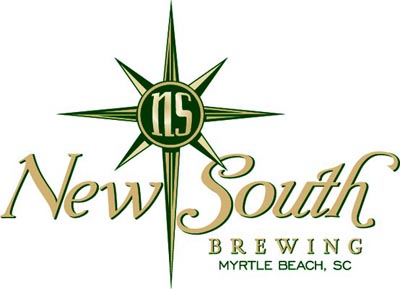 It doesn't get much more hidden than this local gem - just a stones throw from downtown Myrtle Beach. There's plenty of local bars and restaurants that serve their excellent brews - including its Nut Brown Ale, Dark Star Porter, and
popular White Ale. But to get a full taste of what New South Brewery is about, why not take a brewery tour? New South offers tours and tastings on Tuesdays and Thursdays at 4:30 pm. Stay after your tour and drink a few pints on premise and get some growlers filled to bring back to your room.
Click here
for more information about New South Brewery
3. Learn How to Shag (North Myrtle Beach)
The Shag is the official state dance of South Carolina. Combined with the region's Carolina Beach Music, it has created a culture all its own - with thousands of shaggers visiting the area each year. Though you may not realize it, Main Street in North Myrtle Beach serves as the epicenter of this culture worldwide. Boasting a number of bars, dance clubs, and other businesses who cater to the crowds who love that laid-back shagger lifestyle. Perhaps the most well known of these clubs is Fat Harolds Beach Club, where you can take shag lessons twice a week. For more information,
click here
.
2. Sleep with the Sharks at Ripley's Aquarium (Myrtle Beach)
Do sharks sleep? Find out for yourself at Ripley's Aquarium!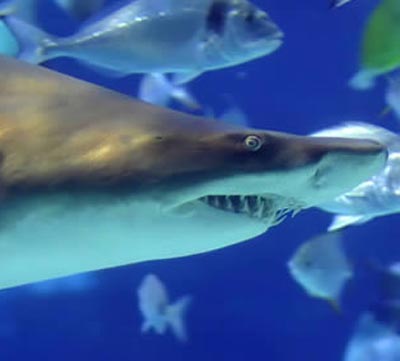 You can count sharks instead of sheep while drifting off to sleep as you spend the night in Ripley's Aquarium Dangerous Reef Tunnel. Unlock the mysteries of the aquarium at night through learning activities that are designed for all ages to enjoy. Enjoy a fun-filled night including a dive show, behind the scenes tour and creature feature scavenger hunt. After you are exhausted from all of these fun activities, drift off to sleep while the sharks keep a watchful eye on you. Other sleepovers such as Midnight Mermaids and Night at The Aquarium are also available. For more information about Sleeping With the Sharks, please
click here
.
1. Brookgreen Gardens (Murrells Inlet)

Brookgreen Gardens used to be a true "hidden gem" of the Grand Strand, but the word has gotten out about this local treasure. Luckily, there is so much to do that you can find a new "best-kept" secret each time you visit. Enjoy a stroll through America's Largest outdoor sculpture garden, visit wildlife in the Lowcountry Zoo, or experience the season change during Harvest Home Weekend - and that's just a small part of the fun to be had! For more information about Brookgreen Gardens, please
click here
.
Myrtle Beach Pelicans News
Back in September, the Myrtle Beach Pelicans announced that they are changing their franchise affiliation - they are now the farm team for the Chicago Cubs!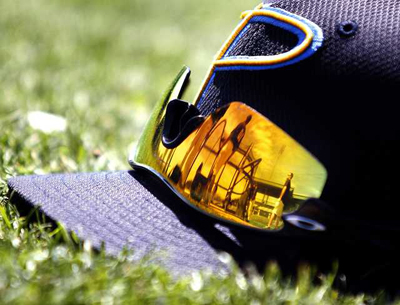 The Pelicans were affiliated with the Texas Rangers from 2010-2014. Before then, they were associated with the Atlanta Braves. The Cubs organization is excited about the new arrangement, as well as getting the chance to enjoy our wonderful and mild Carolina weather.
According to Pelicans General Manager and Vice President, Andy Milovich, "The Chicago Cubs present an incredible partnership in every aspect. The Cubs strengthen the Pelican's brand in a way that few, if any other major league franchise could. Cubs fans can now visit their furture stars in one of the most iconic vacation destination spots in the US. For more information about the Myrtle Beach Pelicans, please
click here
.
From The Golf Desk
The Myrtle Beach golf industry is making changes in order to provide its golfers with the best rates possible. In past years, our rates have been what is
known as static rates. These rates would be valid for specific date ranges and would not change. This is no longer the case for many area courses. The new rates will be constantly changing. As the courses fill up, the more expensive a round of golf will be.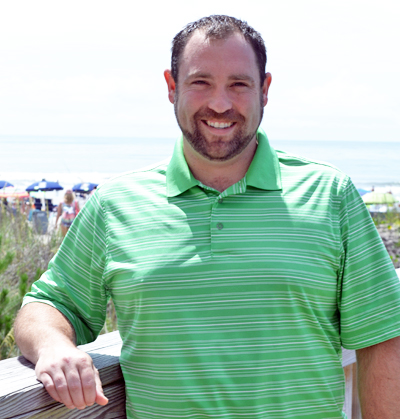 Because of this, we recommend that you book your golf between 3 and 5 months in advance. With these varying rates, we will be able to hold your prices for no more than 14 days - so getting information out to your groups quickly will be very important. We recommend that when you are booking a package, booking all of the tee times as well - to ensure that everyone is getting the same low rate.
The spring rates are out and now we have two golf management groups giving away gift cards when you play 4 or more of their courses. One group has even upped the gift card to $150 per golfer, for playing at least 5 of their courses - and the card is even valid for same day replays.
Winter Golf Deal
Stay 4 Nights and 4 play rounds at Legend's Heathland, Legend's Moorland, Legend's Parkland and Oyster Bay for under $300 per golfer. Package includes: breakfast, lunch, 2 beers each day, plus a prime rib dinner at Shoreline Cafe! For more information or to book this package please call 1-800-682-5699 ext. 5522
Employee Spotlight
Stephanie Bellamy | Reservations Agent
Meet Stephanie Bellamy, one of our treasured reservations agents. If you have called to make a reservation, there is a good chance that you have spoken with Stephanie! She has worked in customer service for over seventeen years and she enjoys interacting with all different kinds of people. Many of us who work with her didn't realize that she is also a licensed Cosmetologist.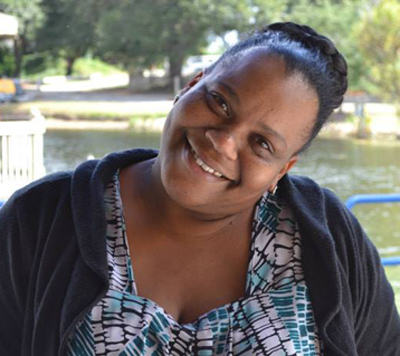 Stephanie has been with her significant other since the seventh grade! She loves spending time with her family, especially with her two kids. Her hobbies include reading, dancing and singing. She is a local from the North Myrtle Beach area and graduated from North Myrtle Beach High School.
Everyone that works with Stephanie loves her personality. She keeps the office lively and fun. Stephanie is described by her peers as always being warm and welcoming and a pleasure to work with.
In addition to her glowing personality, Stephanie is one of our top reservations agents. In fact, she received the Star Agent Award for the month of July 2014.
"It is a pleasure to have Stephanie Bellamy as a part of our Avista family. She is always perky and happy as she helps our guests plan their beach vacations," says Zach Frazier, manager at Avista Resort.
Groups
"We held our class reunion at the Avista. Courtney, Keya and Pauline did a great job in helping our group with everything we needed. Our Friday event was laid out very nice in Ballroom C. Saturday night was the best - it was a nice elegant evening and the food was excellent. Avista Resort suited our group perfectively. Thanks!" Edward L, Wake Forest, NC

Groups of all types and sizes have enjoyed our packages - including churches, corporations, sports and wedding groups - to name but a few. Call us at 1-877-238-4487 to learn how we can make your groups next visit to the Myrtle Beach area even more enjoyable!

If you'd like info on booking your group function, click here.
Guest Comments
"My husband and I had an awesome time at the Avista Resort. Not only is it beautiful and beachfront, but well maintained and very clean. Everyone was friendly and very accommodating. This was our second visit to Myrtle Beach this summer. We were hesitant about staying in North Myrtle Beach because we had always stayed on the south end, but we were more than delighted with this area. The beach was far more beautiful, larger and cleaner. I will recommend the Avista to my friends and family."
Gwen L.(Johnson City, Tennessee) via TripAdvisor
"We stayed at Avista this weekend for a family vacation. Since there were 10 of us - including a toddler - we chose to stay in the three-bedroom condo. We were very pleasantly surprised! It was VERY spacious and very clean. The view was beautiful! The king bedroom was oceanfront with a full-bath including a garden tub/shower. The other two rooms were very spacious with two double beds (big enough for two people each) and they both also had a full-bath including a standard tub/shower. Living area including a pull-out sofa. Large table for socializing/eating and a full functioning kitchen, including at washer/dryer in the closet. Pools were very well kept. We witnessed the staff very diligently scrubbing around the pool area Sunday morning. We will definitely be back again next year for our family vacation!"
ANGELA0615 (Clayton, OH) via TripAdvisor
To read more guest comments,
Click Here
.
Fun in the Sun
Hotel Humor
Working in a resort, we often get asked questions that are head scratchers.
Guest:
This wine is bad. It's corked, or oxidized, or something.
Just off Main Waiter:
Sir, I don't recall you ordering wine. Would you like me to bring you some?
Guest:
I thought I ordered wine. What is this that I'm drinking?
Just off Main Waiter:
That's Sprite. You asked for a Sprite.
Guest:
No wonder it doesn't taste like wine - please bring me a beer instead!
Monthly Recipe - Chicken Pot Pie
1 tbsp vegetable oil
1 medium onion, chopped (about 1/2 cup)
1 can (10 3/4 ounces) condensed cream of chicken soup
1/2 cup milk
1 pkg (10 ounces) frozen peas and carrots
2 cups cubed cooked chicken or turkey
1 pkg puff pastry shells
Instructions
Heat the oil in a 10-inch skillet over medium heat. Add the onion and cook until tender, stirring occasionally.
Stir the soup, milk, peas and carrots into the skillet and heat to a boil
Reduce the heat to low. Cover and cook for 5 minutes or until the vegetables are tender.
Add the chicken and cook until the mixture is hot and bubbling. Spoon the chicken mixture into pastry shells. Top with more pastry if desired.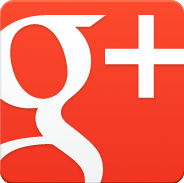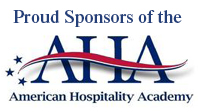 Avista Resort
300 N. Ocean Blvd., North Myrtle Beach, SC 29582
Call to Book: 1.877.392.2713
Member of MyrtleBeachSeasideResorts.com