Newsletter
You already know where to stay in Myrtle Beach for unmatched access to the ocean, attractions and South Carolina's best golf.

But what about upcoming events and other insider tips for enjoying your vacation?

Be sure to read the Avista Advisor monthly newsletter, where you'll find the latest updates about our seasonal specials and holiday events, learn about recent hotel upgrades and meet members of our staff.

    Fall 2013                         Vol. 4 Issue 4
Greetings from Avista Resort!
Autumn is perfect at the beach! The heat and humidity of summer has given way to milder days with brisk mornings and clear nights. The traffic jams of summer are gone and the lines at attractions have disappeared. The golf clubs are swinging and the fish are biting. The delicious oyster is starting to make its annual appearance on menus around town and every weekend there's a festival or something equally exciting to do. If you've never experienced fall at the beach, it's not too late to book your getaway! Our vacation planners are awaiting your call...
News from Avista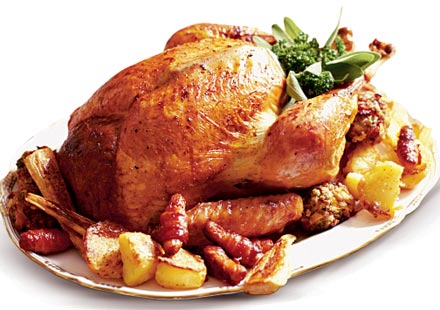 Thanksgiving 2013 at the Avista
We look forward to having your family join our family for the upcoming holiday season. We are happy to announce that the Thanksgiving menu has been created with a delicious selection and a price that can't be beat.
Click here to view the menu
. Whether you're coming down for the fantastic food, shopping, weather or great rates, don't wait to book your reservation! Call us today, let us do the cooking and the cleaning - just sit back and relax!
Beautiful Place, with a New Smiling Face
In the past 8 weeks the management staff at Avista has seen some significant changes - one being the addition of a new Front Office Manager. We are excited to introduce you to him.
Zach Frazier - Front Office Manager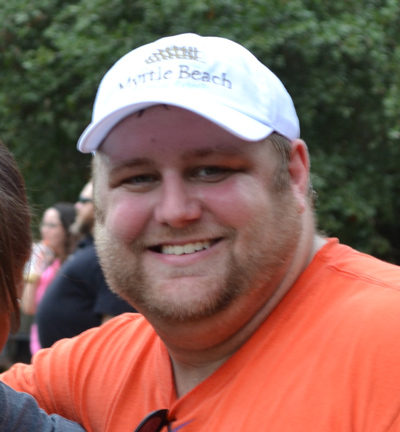 Zach comes to the Avista Resort from our sister property, the Prince Resort, so he is very knowledgeable of the area and definitely not new to the excitement of North Myrtle Beach. Zach moved here 4 years ago from Ketchikan, Alaska, where he was finishing up a year in the AmeriCorps program doing community outreach with at-risk teens. Zach was a military kid growing up, having the opportunity to live in several states, but spent the majority of his life in Honolulu, Hawaii before moving to the east coast. He still shares a lot of the Hawaiian values he was raised with.
Zach loves sports and is a Clemson fanatic as well as pulling for the Baltimore Ravens. Zach didn't attend Clemson University but fell in love with the school when he was a young person attending many sporting events at the school. Zach studied History and Political Science at the University of Maryland-Baltimore County where he was also a member of the baseball team, fulfilling his goal of playing Division I baseball. Zach is an incredibly friendly and outgoing person who brings a ton of energy to the Avista, so if you see him in the lobby or in the hallway, don't hesitate to stop and say hello.
News from the Beach
North Myrtle Beach Ocean Outfall Project Has Begun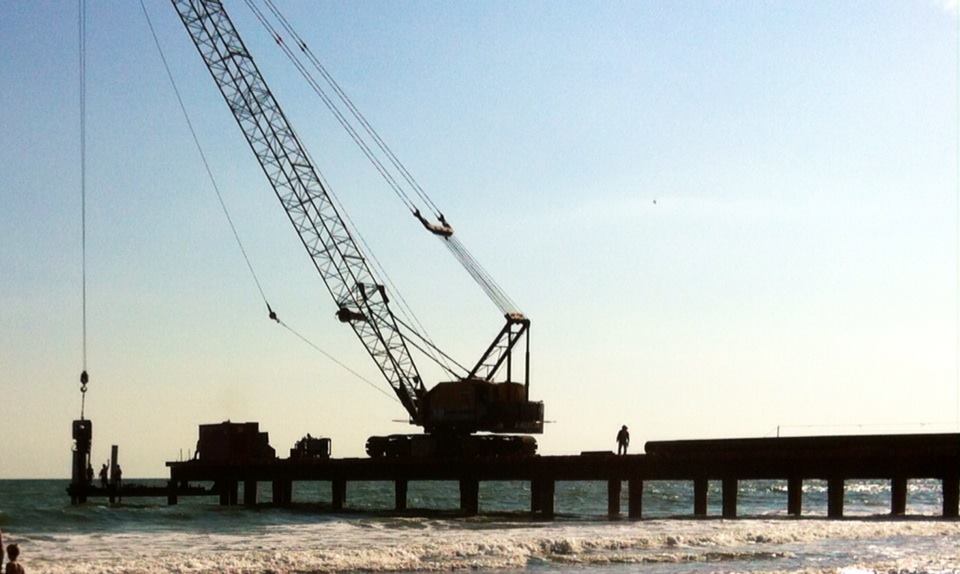 The city is excited about beginning its fifth ocean outfall project since 2002. The ocean outfall project will remove the existing storm drains from the beach and combine them in one larger underground pipe which discharges into the ocean a thousand feet away from shore. The reason that the city performs and funds these projects is to help keep the beach and beach access areas looking nice and clean. The project will also help reduce the bacteria levels in the beach swim zone. Construction will be ongoing through the next two years with an expected completion date of May 2015, but the roads and horseshoe will open up again for the season in late April or early May of 2014. If you would like to know how this may affect you when you visit us, don't hesitate to ask the front desk.
With Fall comes Football!
During the fall, one of the most common questions I get from guests is where can they watch their favorite team. Here is a list of 5 places close-by where you'll be able to watch the game and enjoy some refreshments.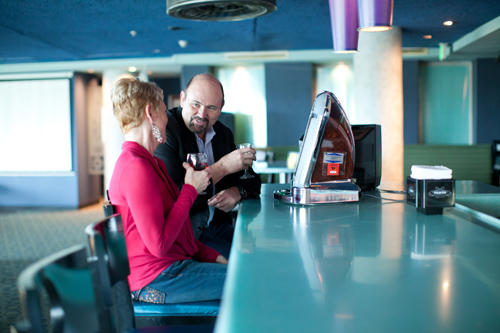 Tree Top Lounge
- You don't have to go far to enjoy the game and great drinks. While Tree Top Lounge here at Avista may not have as many TV options as some of the other places listed, what you do get is convenience and safety. You don't have to worry about driving or calling a cab. And if you happen to be a New York Giants fan, then Joe, our longtime bartender is the perfect person to spend a day with enjoying the game.
Overtime Sports Café
- With tons of TVs everywhere and a family atmosphere, it's easy to see why Overtime is always a great choice. Not only can you watch your team on one screen, but you can follow any number of other games - and bring the kids, as well.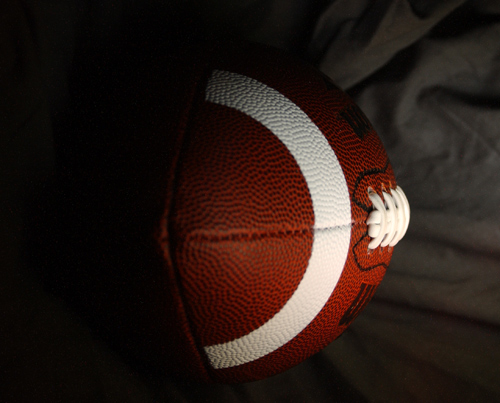 Wild Wing Café
- Another great spot filled with TVs that also happens to be kid-friendly, the best thing about Wild Wing Café is that it's located at Barefoot Landing. Meaning you can enjoy a cold beer and football while other non-fanatics in your group get the chance to do some shopping.
Buffalo Wild Wings
- Located just a few blocks from the Avista, this bar and grill in Gator Hole Plaza is not only convenient, but also packed with TVs and tons of great food and drinks.
Oscar's
- Oscar's used to be known for its Pittsburgh Steeler colors and outside décor, but with a new color scheme and paint job it still is hard to miss. If you are a Steeler fan or not, you can't beat the people and service at Oscar's (this coming from a Ravens fan). They have great food, several TVs and always have game day events going on inside.
Broadway Louie's
- While Louie's is located a little farther away than the others, it's a convenient location like Wild Wing Café, in the sense that there's a ton to do at Broadway at the Beach. Maybe you have a big game you have to see, but the others in your party couldn't care less. The non-interested parties can enjoy Ripley's Aquarium, Wonderworks, Pavilion Nostalgia Park or the myriad of shopping opportunities. You also can't beat Broadway Louie's $1.50 drink specials.
Grand Strand Golf
This time of year brings a lot of return and new guests to the Avista. It is one of the primetimes for golfing with unbelievable weather and sun. Chris Vest, our Golf Director has compiled his top ten courses to play, but please remember this is his top ten. Come visit us and form your own top ten! Share them with us at our Facebook page for the
Myrtle Beach Seaside Resorts Golf Center
.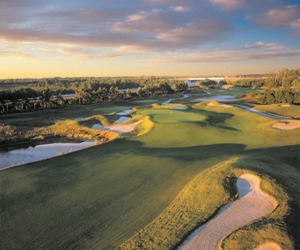 10. Barefoot Norman
9. Tidewater
8. TPC Myrtle Beach
7. Heritage
6. Rivers Edge
5. Barefoot Dye
4. Glen Dornoch
3. Caledonia
2. Grande Dunes Resort
1. Dunes Club
Groups
"Our business retreat last month went off without a hitch. A special thank you to Pauline and the whole group sales department at Avista."
James Richardson, Conyers, GA
Are you looking for the perfect place for your business's retreat? Look no further - plan your retreat with us and we'll help it be a huge success! Our group sales department can assist you with planning any event - whether it's for work, a wedding or any special occasion.
If you'd like more info on booking your group function,
Click Here
.
Guest Comments
"This was the best and most relaxing vacation I ever had in Myrtle. I have told lots of people about your place and plan on coming back every year."
Nichole Arocho, Greensboro, NC
"I loved it!!! Location was good. Facility was superb! I definitely plan to stay here again and will recommend it to others."
Becky Cody, Vale, NC
"I love this resort! The rooms are beautiful. It has everything a house has. I will becoming back and Iß will tell other people about it. Everyone was very friendly. Great place!"
Belinda Lawrence, Sparta, GA
To read more guest comments, click
here
.
Fun in the Sun
Fun Facts - Did you know?
Did you know that 14% of the world's protein consumption comes from fish.
Jellyfish have been around for more than 650 million years which means that they outdate both dinosaurs and sharks.
An electric eel is known to produce electricity sufficient to light 10 lightbulbs.
Dolphins sleep with only half of their brain and with one eye open so they can watch for predators and other threats.
Monthly Recipe - Pumpkin Cupcakes
1 package (18.25 oz.) spice cake mix
1 can (15 oz.) 100% pure pumpkin
3 large eggs
1/3 cup vegetable oil
1/3 cup water
1 container (16 oz.) prepared cream cheese or vanilla frosting
PREHEAT oven to 350° F. Paper-line or grease 24 muffin cups.
BLEND cake mix, pumpkin, eggs, oil and water in large mixer bowl until moistened. Beat on medium speed for 2 minutes. Pour batter into prepared muffin cups, filling 3/4 full.
BAKE for 18 to 23 minutes or until wooden pick inserted in center comes out clean. Cool in pans on wire racks for 10 minutes; remove to wire racks to cool completely. Spread cupcakes with frosting. Decorate with assorted sprinkles, if desired.