Newsletter
You already know which hotel in Myrtle Beach has unmatched access to the ocean, attractions and South Carolina's best golf. 

But what about upcoming events and other insider tips for enjoying your vacation? 

Be sure to read the Avista Advisor monthly newsletter, where you'll find the latest updates about our North Myrtle Beach hotel specials and holiday events, learn about recent hotel upgrades and meet members of our staff.

    Winter 2015                       Vol. 6 Issue 1
Greetings from Avista Resort!
The holidays are behind us and spring will be here before you know it. Most folks don't think of the winter as being the best time to visit the beach, but the days are mostly mild and sunny, our rates are low, and there are plenty of things to do here - and you don't have to fight the crowds. Enjoy a show, go shopping, walk the beach, catch a movie or go to Ripley's Aquarium. Come discover the beach in the winter - and let our vacation planners help you find the best rate.
News from Avista
Lobby and Mezzanine Upgrade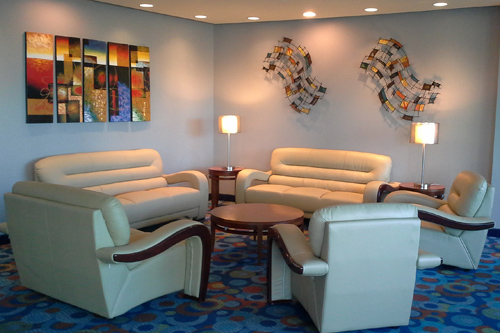 In November, we decided to do an overhaul of the lobby and second floor mezzanine. Our goal was to not only create a modern look for the lobby, but also something that was unique and provided a beautiful setting and sitting area for our guests. We asked some of them what they thought of the new look:
"When I saw the changes that had taken place, I thought it was unbelievable and a great look - one that really brings that modern and exclusive outside look the Avista has - and bringing it inside."
Mary J from Pittsburgh Pa.
"I have been coming to the Avista for 3 years now and was floored at the new colors and artwork. A+ job."
Tom Z from Dallas Tx.
Monthly Guests
This is the time of year for our beloved snowbirds to start making the trek back to North Myrtle Beach. We are excited to see our familiar faces and also welcome some new ones to the Avista - we hope to share another memorable winter with them. During the off-season, the resort puts on many activities for our snowbirds - so they get the chance to not only meet the staff, but also make new friends.
All of our snowbird activities are open to all guests - and we welcome everyone to join us for a night of bingo or a movie and popcorn.
Coastal North Town Center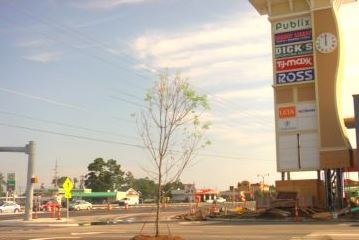 In the October newsletter, we had the exciting news that the Coastal North Town Center was opening and shops were starting to come in. The majority of shops have now opened. We know our guests will be excited to shop at Hobby Lobby, Rack Room Shoes, Ross, PetSmart, Ulta, TJ Maxx, Dick's Sporting goods and eat at Which Wich, Chipotle, Menchies, Bojangles or even at the deli counter at the brand new Publix.
St Patrick's Day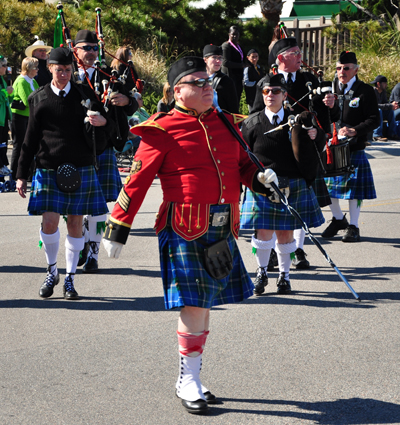 St. Patrick's weekend is always a great time around the area. A lot of people are always looking for something new to do for St. Patrick's and often make long treks to Columbia SC or Savannah GA but forget that both cities in the area put on festivals.
The 27th Annual St. Patrick's Day Festival and Parade will be held on Main Street, Saturday, March 14, 2015. This one-day, rain or shine event brings approximately 30,000 to celebrate being Irish and welcome the coming of spring. A parade begins the day at 9:00 a.m., followed by two stages of live music and a children's area with rides and amusements from 11:00 am until 4:00 pm. Along Main Street approximately 150 vendors will display their crafts, services, information, products, or serve a variety of treats.
In Myrtle Beach between 8th and 9th Ave N they will be having live music all day as well as great Irish food and beverages. There will also be a kidz zone and games and contests throughout the day. Visit
www.mbdowntownstpats.com
for more info.
Valentine's Day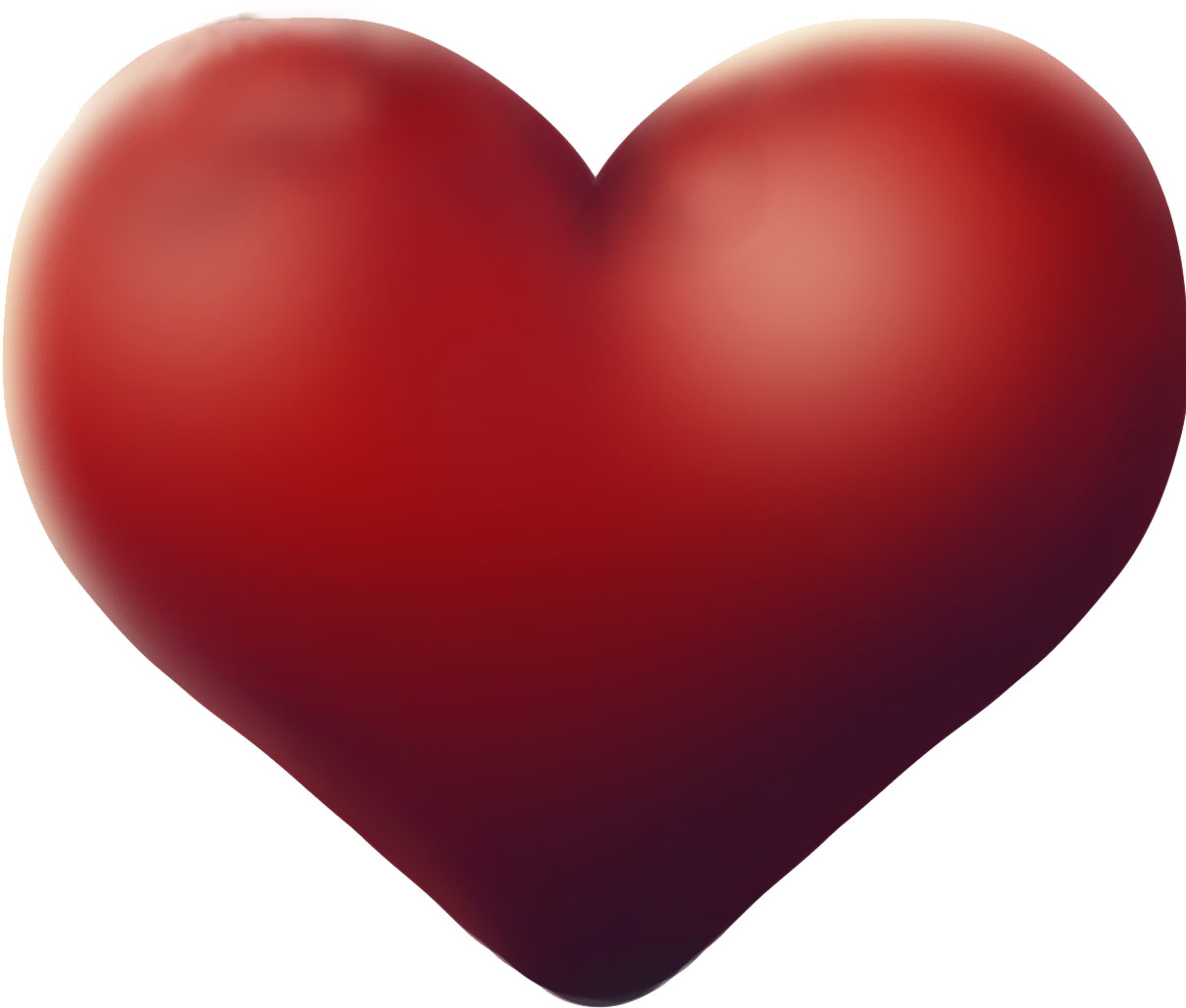 Husbands, boyfriends and significant others - it's almost that time again! If you haven't already made your plans for Valentine's Day, we invite you to spend a night or weekend with us and enjoy a great meal in our restaurant, Just Off Main. Please check out our
Valentine's menu
and a new addition to our Valentine's Day experience by enjoying
breakfast in bed!
Let one of our vacation planners help you plan the perfect Valentines getaway!
News from the Beach
Duplin Winery Coming Spring 2015
The largest winery in the South, Duplin Winery of Rose Hill, North Carolina has begun construction on the winery's first location outside of North Carolina in North Myrtle Beach, South Carolina.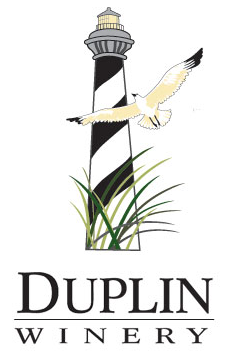 At 15,000 square feet, the location will be able to comfortably accommodate groups of up to 200 guests for guided wine tastings, making it the largest wine tasting station on the Grand Strand.
The location will also include more than 5,000 square feet of retail space selling Duplin wines, as well as specialty drinks, foods and merchandise.
Located adjacent to Barefoot Landing and Alligator Adventure on Highway 17, the winery is expected to open in Spring 2015.
An award-winning winery, Duplin is known for its "cool, sweet & easy sipping" wines. Its relaxed and fun-filled wine tasting tours are extremely popular, with more than 100,000 guests touring the Rose Hill winery each year.
Duplin is planning to provide the same comfortable, inviting and casual atmosphere at its North Myrtle Beach location.
"My brother Dave and I have dreamed of opening a location along the Grand Strand since the 1990s," said Jonathan Fussell, president of Duplin Wine Family and head of the winery's marketing division.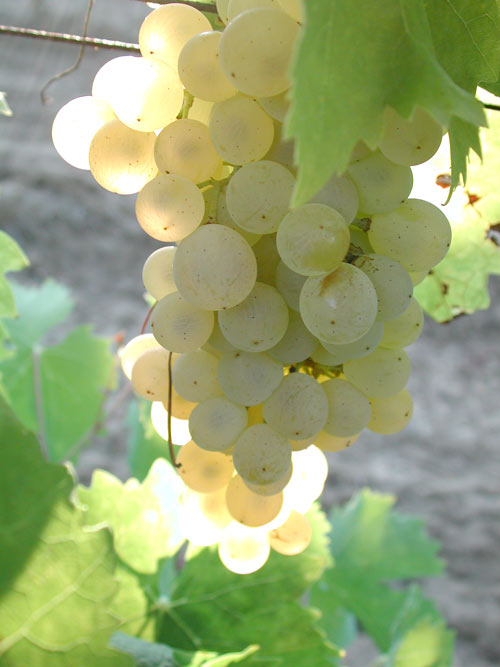 "We're excited about bringing the laid-back North Carolina wine country experience to the beach. In the wine country of North Carolina, we're serious about our wines but relaxed about life - so our wine tours are just a little different than others that people might have experienced. Our focus is on fun and we try our very best to show our guests a good time. We expect our Grand Strand tasting station to become a gathering place for current Duplin customers visiting the area, and an inviting spot for folks who want to experience our wines for the first time."
Daily guided tours at the tasting station in North Myrtle Beach will offer guests the opportunity to sample a wide variety of Duplin wines as they are entertained with fun facts about muscadine grapes, Carolina winemaking and the Duplin brand.
Corking demonstrations will be accompanied by a presentation about the early days of the winery, when Duplin first sold its wines in Mason jars before moving to more traditional wine bottles.
Now a Duplin tradition, the signature Mason jar remains a popular item among Duplin wine fans and selected varieties of wine are offered in them.
"We're really creating a new North Myrtle Beach attraction," says Fussell. "It's a place where folks can relax, listen to some music, and learn a little more about wine. We expect to host groups, parties and families. Adults will enjoy it, and kids will too. In addition to our wines, we'll be serving our patented "Sweetzer" frozen drinks - which can be made in non-alcoholic versions. We think families will find this a unique attraction that everyone can enjoy."
Duplin Winery is the largest wine production facility on the East Coast. Both Dave Fussell, Jr., who serves as president and CEO of Duplin Winery, and Jonathan Fussell are extremely involved in the day-to-day operation of the winery, leading tours and tastings, and having a hand in the winemaking process.
"We believe in being hands-on at Duplin," says Jonathan Fussell. "We're proud to share our sense of family and commitment to excellence with the guests we have, and we're looking forward to making a lot of new friends at our new North Myrtle Beach tasting station."
From The Golf Desk
Spring is just around the corner and let me tell you it is shaping up to be a good one. The golf booking season is among us and in order to help you out, I though I would give you some information on the Myrtle Beach golf market.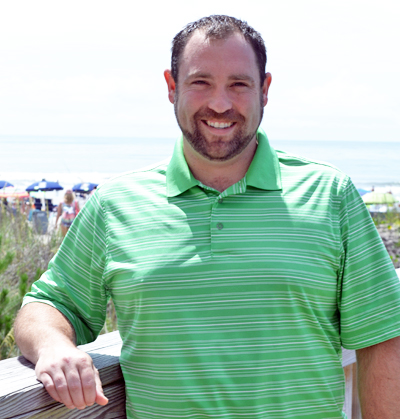 Some of you may have heard by now, there is a new group of investors that have purchased at least 9 courses in the area. Some of the courses included were TPC, World Tour, River Hills, Aberdeen, and more. This company known as "Founder's Group International" has a new two and 3 play rates that look really good, especially if you can get here before March 19th.
Also, back by popular demand the $100 reward card is back for the spring, but it has a competitor that provides some really good options. The East Coast group has brought in a 4 and 5 round special that is really good. If you play 4 rounds with EC they will provide you with a $100 gift card, but if you can book 5 rounds, they will bump that $100 up to $150. Now that is value. With so much going on you may have a few questions so please do not hesitate to call us at 1-877-418-0434 to find out the details. One last note, with gas prices dropping; making travel much more affordable I would expect to see tee times going faster than they have in the last 3-5 years. Please keep this in mind when getting your quotes that if you wait too long the course you want to play may not be available when you're ready to book.
Spring Golf Deal
Book a package with us (3 night, 3 round minimum) and each golfer will receive a $25 resort credit - valid at Just Off Main and Tree Top Lounge for food and beverages. Vouchers are limited to the first 75 golfers who book. Must be booked and used between 1/22-3/21/15. For more information, please call 1-800-682-5699 ext. 5522
Employee Spotlight
Tony Kumar | Bell Captain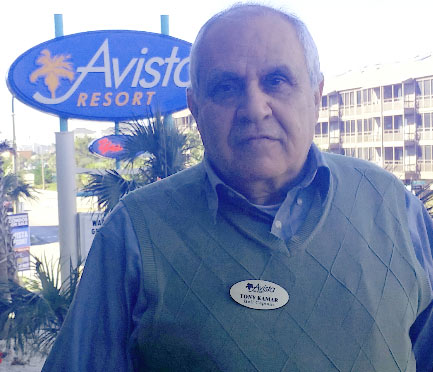 Mr. Tony has been with us at the Avista for going on 7 years. To say that Mr. Tony is the face of the Avista would be unfair, as he is the definition of the Avista Resort. All of us here know that you can rely on him no matter what the task may be - he is always here to help.
When he was hired, Mr. Tony told us his favorite part of his job would be the guests. We have a lot of repeat guests, and he really enjoys seeing them come back - and it's common for a guest and Mr. Tony to remember each other as they pull into the registration parking to start their vacation. Mr. Tony compares it to having a large number of good friends from the past that come and see you.
Mr. Tony has a great memory and takes pride in being able to remember all of our guests. He enjoys being the first person that people see and having the ability to start their stay off on the right foot.
When asked about working at the Avista, Tony had told us that he has been in hospitality for 40 years now and he has never felt as at home as he does at the Avista. Mr. Tony even goes as far as saying that he has never been to a place or business that has the amount of repeat guests the Avista has each year.
When Mr. Tony isn't working, he is an avid gardener. He would say that he is a full-time gardener and a part-time Bell Captain. Mr. Tony has over 400 fruit trees on his property and he also grows a number of vegetables and herbs. Over the past 15 years, Tony has been studying fruit tree leaves and herbs as a form of medicine. He is able to incorporate the herbs and fruit tree leaves in teas which helps with diseases and sickness.
Mr. Tony also has a church that he built out of his home and has over 30 members that he preaches to on Friday. He takes great pride in the work he does with the church.
Groups
"Our 6th annual 'Roadblocks to Failure, Path to Success' corporate retreat was held recently at the Avista Resort. The ballrooms were a satisfactory setting and the staff were very accommodating. I will be recommending the Avista to our executive committee again next year."
Thurgood L, Lexington, SC
Groups of all types and sizes have enjoyed our packages - including churches, corporations, sports and wedding groups - to name but a few. Call us at 1-877-238-4487 to learn how we can make your groups next visit to the Myrtle Beach area even more enjoyable!
If you'd like info on booking your group function,
click here
.
Guest Comments
"The resort was very nice and comfortable. I especially liked the bedrooms and kitchen. The pools, indoor and outdoor, were very luxurious. My kids loved it at Avista."
Amani Saeeb, McLeansville, NC
"My husband and I had a wonderful time at your hotel. The pictures did not lie. Everything was wonderful and we would definitely come back again, again and again. I don't usually write reviews but I could not let this chance pass, maybe it will help someone else on where to stay when they visit Myrtle Beach. The view from our balcony was wonderful (ocean front). I could be your spoke person for your hotel, that's how much we enjoyed our stay (lol) thanks."
Marion Campbell, Glen Burnie, MD
To read more guest comments,
Click Here
.
Fun in the Sun
Hotel Humor
Working in a resort, we need to keep our sense of humor. We hope this one will bring a smile to your face.
Jay, Tom and Paul were at a convention together sharing a large suite at the top of a 75-story hotel. After a long day of meetings, they were shocked to hear that the elevators in their hotel were broken, and they would have to climb 75 flights of stairs to get to their room.

Jay said to Tom and Paul, "Let's break the monotony of this unpleasant task by concentrating on something interesting. I'll tell jokes for 25 flights, Tom can sing songs for the next 25 flights and Paul will tell sad stories for the rest of the way."

At the 26th floor, Jay stopped telling jokes and Jim began to sing. At the 51st floor, Tom stopped singing and Paul began to tell sad stories.

"I will tell my saddest story first," he said. "I left the room key in the car."
Monthly Recipe - Buffalo Chicken and Roasted Potato Casserole
cooking spray
6 tablespoons hot pepper sauce
1/3 cup olive oil
2 tablespoons garlic powder
1 tablespoon freshly ground black pepper
1 tablespoon paprika
1 1/2 teaspoons salt
8 potatoes, cut into 1/2-inch cubes
2 pounds skinless, boneless chicken breast halves, cut into 1/2-inch cubes
2 cups shredded Mexican cheese blend
1 cup crumbled cooked bacon
1 cup diced green onions
Instructions
Preheat oven to 500 degrees F (260 degrees C). Spray a 9x13-inch baking dish with cooking spray.
Heat hot pepper sauce, olive oil, garlic powder, black pepper, paprika, and salt in a large skillet over low heat, stirring until thoroughly combined. Turn off heat. Toss potatoes in batches with the hot pepper sauce mixture to coat and use a slotted spoon to transfer potatoes to the prepared baking dish. Leave remaining sauce in skillet. Mix chicken into remaining sauce and allow to marinate while potatoes roast.
Bake potatoes until tender inside and crisp and brown outside, 45 to 50 minutes, stirring every 10 to 15 minutes.
Reduce oven heat to 400 degrees F (205 degrees C).
Spread chicken cubes over roasted potatoes. Sprinkle Mexican cheese blend, cooked bacon, and green onions over chicken. Return to oven and bake until chicken is cooked through and the cheese topping is bubbling, about 15 minutes.
Bake in oven until chicken is cooked through and the cheese topping is bubbling, about 15 minutes.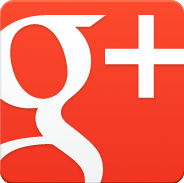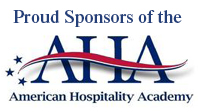 Avista Resort
300 N. Ocean Blvd., North Myrtle Beach, SC 29582
Call to Book: 1.877.392.2713
Member of MyrtleBeachSeasideResorts.com