Winter 2018 Vol. 9 Issue 1
Greetings from Avista Resort!
The warm days of spring are just around the corner but there is still time to enjoy less crowded beaches, top attractions, great shopping, and the best golf along the Grand Strand this winter. Now is also the perfect time to book your beach vacation. The earlier you book, the more you save! To make your reservations at Avista Resort, please call 1-877-392-2713 or
check our rates online
.
News from Avista
New Year's Celebration was a Blast!
Live music. Dancing. Delicious food.
Avista Resort's New Year's Eve Celebration had it all.
The night began with a lavish dinner buffet prepared by Chef Mike Gadson and his staff at Just Off Main. Specialty salads, exquisite entrees, and decadent desserts were among the offerings. Guests indulged in deep fried Turkey and steamship Round of Beef served at carving stations. Oysters, shrimp, mussels, and clams were displayed on a raw bar carved from ice. Cooked-to-order Risotto and various Asian cuisines were popular along with a variety of fine desserts, fruits, vegetables, and cheeses.
Guests rang in 2018 with the Cammy Award-winning Rick Strickland Band, known for their all-original beach music. The dance floor was packed most of the night and our bartenders kept the drinks coming at a cash bar in the ballroom. Party favors, dancing, and a champagne toast at midnight were among the festivities. Confetti cannons, a balloon shower, and live stream of the New Year's Ball Drop made for a memorable night.
This event sells out every year. Don't miss out on next year's big bash!
Employees Recognized at Holiday Party
Behind every great resort is a great group of employees who put guests first. We hosted a grand holiday party for our valued employees complete with a catered meal, entertaining games, various door prizes, and gifts. It was a great way to conclude 2017 at Avista Resort. Employees who reached various employment milestones were recognized for 5, 10, 15 and 20 years of service.
"Everyone won a prize and everyone had a smile on their face," said Jim Eggen, general manager. "The smiling faces made it all worth it."
Snowbird Activities Abound at Avista
Each year, Avista welcomes snowbirds from across the east coast to spend the fall and winter months with us.
We are fortunate to have a loyal group of repeat guests which grows each year. Many of our monthly guests have been coming since we opened so it's like a family reunion when they arrive. We celebrate special occasions and anniversaries in a big way.
We look forward to offering a variety of socials and activities. Bingo, bowling, golf, and crafts are just a few of the many activities that our snowbirds enjoyed this season. When it comes to games, we put on a friendly competition of Family Feud between our Avista and Prince Resort monthly guests. Cookie swaps, potlucks, coffee socials, and special outings are also favorites. One of our most popular events was cooking classes offered at Just off Main with Chef Michael Gadson. Chef Gadson and his staff offered cooking tips, tricks and demonstrations complete with food samplings and tastings.
Join in on the fun, meet new friends, and make the Avista your fall or winter home. Our snowbirds enjoy special discounted rates.
Find out more at
www.avistaresort.com/reservations/monthly-winter-rates
Treat your Valentine to a Romantic Beach Retreat
Make your valentine feel special this year with a romantic beach retreat at Avista Resort.
Just off Main is offering a delicious three-course Valentine's Dinner on Feb. 10. The dinner is priced at just $30 per person plus tax and gratuity. The menu includes your choice of Whole Main Lobster, Pan-seared Sesame Ahi Tuna, Pan-Seared 16 ounce Ribeye Steak and Coq Au Vin, an appetizer or salad, and dessert.
Add our in-room sweetheart package to really get the sparks flying. This package includes a bottle of champagne and chocolates upon arrival and a romantic rose petal turndown service one evening.
View the full menu and package information
Avista Resort Photo Contests
Thank you to everyone who participated in our "My Coastal Adventure" photo contest. We enjoyed viewing all of the wonderful vacation photos that were submitted.
Anne S. has been selected as winner of our "My Coastal Adventure" photo contest! Her beautiful picture perfectly captured a treasured family moment at our outdoor pool. Runners up include Donna D. and Pat M. Congratulations to the photographers of these beautiful photos!
We are excited to announce our new photo contest, "Springtime Fun" which will run through June 8, 2018. The 1st place winner will receive a $300 resort credit and two runners up will receive a $100 resort credit each!
Submit your photo
or
view the contest gallery
.
Meet Star Agent Michelle Terry
It takes more than a beautiful beach and inviting property to make Avista Resort a top vacation destination along the Grand Strand. Our guests are always a priority and top employees like Michelle Terry offer quality customer service and genuine hospitality before they even become guests.
The Star Agent for 2017 is no stranger to the top-performing role in our reservations department. Michelle got her start with the company five years ago and has twice earned the prestigious title.
"I'm very excited," Michelle says, adding that everyone in the reservations department deserves recognition. "All of them work hard. I love them and they are good to work with."
Michelle thrives in the upbeat and friendly environment. She enjoys working with people and puts her outgoing personality, good listening skills, and positive attitude to work every day.
"It's rewarding to help guests take the first step toward planning vacations of a lifetime," she says, "I'm always ready to help them get what they want."
News from the Beach
Wings Over Myrtle Beach Air Show
The Wings Over Myrtle Beach Air Show is to be hosted on April 28-29, 2018 at the Myrtle Beach International Airport.
The first air show for the Myrtle Beach area in over a decade will feature the Blue Angels, who will perform in the gold-and-blue F-18 Hornets. Additional performers include the USAF F-16 Viper Demo Team, USSOCOM Para-Commandos Parachute Jump Team, GEICO Skytypers Air Show Team, and more. There will also be a Veteran's Parade of Honor to show respect to those that served America.
For more information, visit
www.wingsovermyrtlebeach.com
From The Golf Desk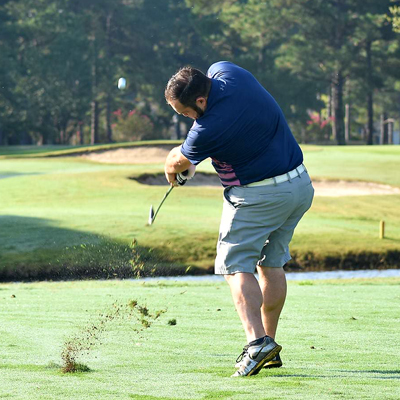 I would like to thank everyone for a great 2017. Your business and loyalty is greatly appreciated by all of us here at Avista Resort.
Our golf team strives to give you the best service in the Myrtle Beach area. As the golf market changes, we are here with you every step of the way to ensure your golf trip is everything you want it to be.
As the majority of golf courses in the area move to dynamic pricing models, we are here to help make things easy for you. Put our expertise to work for you in booking tee times only or full packages with accommodations in the price range you need. With prices constantly changing and dependent upon demand, we are here to identify the best deals for you. Our knowledge of new technology and pricing models allows us to help you take advantage of more options. Get the best tee times at better courses in a lower price range then you might expect.
Our golf department is growing to meet your needs. Our newest team member, Dave Walker, joined our team January 16th and brings more than 20 years of experience in the Myrtle Beach Golf industry.
Don't forget, the earlier you book, the lower the rates will be! Book for just $100 down. Plus, you can always change a course or two if needed!
We wish you the best of luck on the green and lots of good times at the beach.
From all of us in the Golf Department,
Scott Thrailkill, Kathy Phillips, Don Herlocker, and Dave Walker
Group Sales
Introducing Bri Lumley
Bri Lumley joined the group sales department as a new sales manager in January. She brings with her five years of sales management experience and an enthusiasm for the beach and warm coastal Carolina climate.
She says she is excited to be working in the hospitality industry. "It is very prominent in this area. If you don't work in hospitality and live here you may be in the wrong field," Bri says.
She likes working with people. "I enjoy the face-to-face interaction and I like the negotiation part, as well," she says.
She appreciates that the group sales team works closely to turn dream events into reality for our guests. "I love how close the team is," she says.
Weddings, family reunions, faith-based groups, businesses, and sport teams are welcome to take advantage of special rates on reservations of 10 or more rooms. "We will host any type of event," she says, "We are more than just meetings."
"Perhaps you want to host a baby shower luncheon," Bri says, "We can help you with that."
She added that personable, quality service and competitive pricing sets the group sales department apart from that at other resorts.
Bri moved to the area in 2015 in search of warmer weather and found that North Myrtle Beach and the surrounding area affords locals and visitors many recreational opportunities. The avid kayaker adores Bird Island Nature Preserve. The island is popular with nature lovers, birdwatchers, and kayakers and is nestled between Little River Inlet in South Carolina and Sunset Beach, North Carolina.
"That's kind of what made me fall in love with this area," she says.
Plan your next group event with us, and if you don't already, you too will fall in love. We offer a variety of meeting spaces, ballrooms, and restaurant venues. Contact group sales at 1-877-238-4487.
Farewell and Good Wishes to Al & Nancy Leska
In November, we bid farewell to our friends and employees Al and Nancy Leska with a celebration at Just Off Main.
Nancy served as Assistant Director of Sales for the Avista and Prince Resort prior to her retirement. Her husband, Al Leska, worked at Prince as a Bellman and kept watch of the oceanfront parking by the Cherry Grove Pier in the summer months.
The couple had more than 10 years of experience with the Myrtle Beach Seaside Resorts family.
We wish them the best as they return to their hometown in Pittsburg, Pennsylvannia. They will be greatly missed.
Guest Comments
"

I can say that Avista Resort is by far the best place to stay in Myrtle Beach. The staff is fabulous. The restaurant is excellent. We go to the beach a lot and will definitely be staying at Avista."
Twanda S.., 1/20/18 after a 1 night stay
"
The rooms were really spacious and clean. The view was awesome. Check in was super quick and easy. The. moment we walked into our room my mind started planning our return trip. Can't way to come back."
Khristy C., 1/20/18 after a 2 night stay
Read more guest comments
.
Fun in the Sun
There is never a lack of fun things to see and do in the Myrtle Beach area. Below are some tips to help you have the best Myrtle Beach vacation possible!
Get to the beach early in the day: If it's going to be a beautiful day, there's nothing wrong with heading to the shore earlier rather than later. It's not usually as crowded, and although the water may seem a bit cooler than it will be at 2:30PM, it will still feel refreshing and wonderful. The sun doesn't shine as intensely in the morning either. Afterward, you'll have plenty of time to move inside to the indoor pools for a break from the sun!
Check out at least one sunrise: One of the best parts about being on vacation is not waking up by an alarm clock. However, make sure to set an alarm at least once during your trip so you can get up early to see the sunrise over the ocean. It will surely be a sight you won't forgot. Early morning is also the perfect time to look for shells or take a peaceful stroll down the beach before the crowds arrive for the day.
Winter Recipe
Game Day Seven Layer Taco Dip
Ingredients
1 package taco seasoning mix
1 16 ounce can refried beans
1 8 ounce package cream cheese, softened
1 16 ounce container sour cream
1 16 ounce jar salsa
1 tomato, chopped
1 green bell pepper, chopped
1 bunch chopped green onions
1 small head iceberg lettuce, shredded
1 6 ounce can sliced black olives, drained
2 cups shredded cheddar cheese
Instructions
In a medium bowl, blend the taco seasoning mix and refried beans. Spread the mixture onto a large serving platter.
Mix the sour cream and cream cheese in a medium bowl. Spread over the refried beans.
Top the layers with salsa. Place a layer of tomato, green bell pepper, green onions, and lettuce over the salsa and top with cheddar cheese. Garnish with black olives.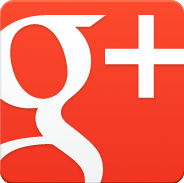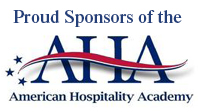 Avista Resort
300 N. Ocean Blvd., North Myrtle Beach, SC 29582
Call to Book: 1.877.392.2713
Member of MyrtleBeachSeasideResorts.com