Spring 2018 Vol. 9 Issue 2
Greetings from Avista Resort!
Spring weather has arrived, bringing an influx of tourists and visitors to the North Myrtle Beach area. Golf season is now in full swing. Many golf groups visit to experience the warmer temperatures and beautiful landscaping that graces the local golf courses during the spring season.
Beyond the golfing season, we look forward to Mayfest on Main, hosted annually on Main Street in North Myrtle Beach. This family friendly event, held on Saturday May 12, 2018, features a free concert, food vendors, craft vendors and a children's play area.
Now is also the perfect time to start planning your beach vacation. The earlier you book, the more you save! To make your reservations at Avista Resort, please call 1-877-392-2713 or
check our rates online
.
News from Avista
Spring Shaggers Having a Blast!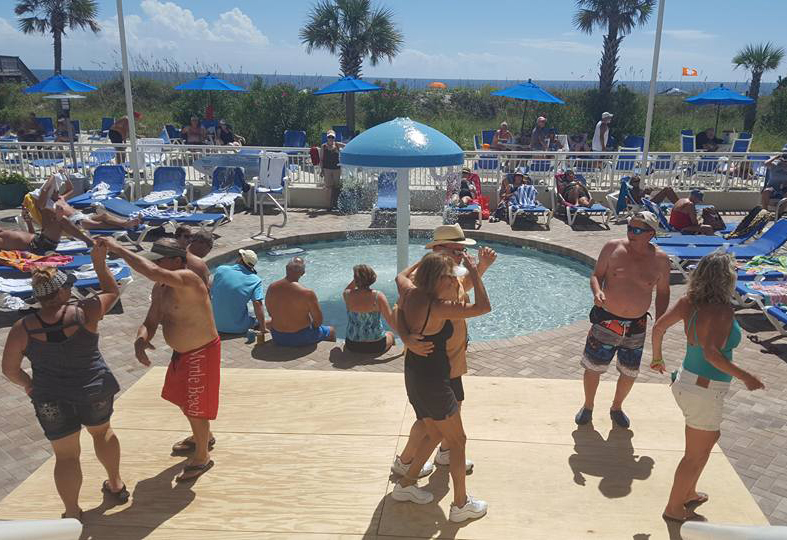 The Society of Stranders, SOS, "Spring Safari", attracts thousands to the coast each year to celebrate "Carolina Shag Dance".
The dance, akin to the Jitterbug, was born here on the Carolina coast more than 50 years ago. It blends smooth rhythm and gliding steps. Shag enthusiasts argue that "Carolina Shag Dance" has its own culture. They say it is a lifestyle with a devoted following and rich history tied to beach music made popular by groups such as the Embers, Drifters and Tams.
Shaggers have flocked to the Avista Resort, eager to put their dance shoes on and head to the streets as music fills the air. Dancers have been keeping the party going outside on our pool deck dance floor as DJs spin tunes throughout the week. Guests are enjoying dance parties everyday throughout the celebration. The Rick Strickland Band opened and will close the event at the Avista with live performances in Tree Top Lounge.
Thanking Those Who Serve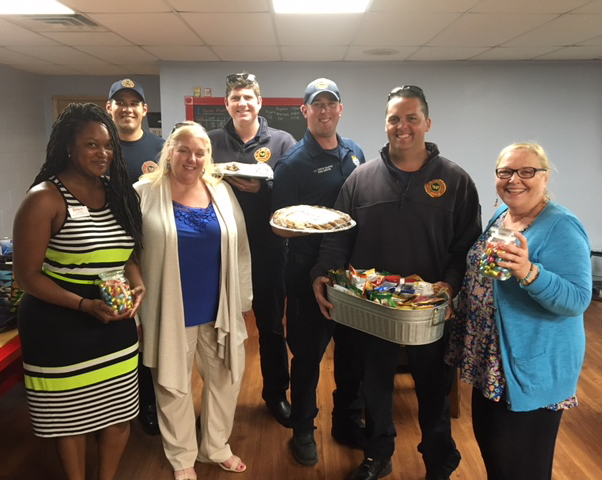 Avista Resort surprised firemen at their headquarters in North Myrtle Beach at their 2nd Avenue location with a token of appreciation for their service.
Chef Mike,
Just Off Main
, baked five dozen assorted cookies for the firemen. A wide variety of candy, food and soda rounded out the delivery with a jar labeled "Thank you for your service" commemorating the visit.
Lynette Savidge and Alexia Edge of Coastal Network Cooperative (CNC) joined Pauline Levesque of Avista Resort in the effort. CNC has set a goal to reach all police, fire and rescue first responder squads in the Grand Strand to show how much tourism appreciates their service.
We look forward to participating in more "random acts of kindness" for those who serve our community.
Squeaky Clean Report for Avista Resort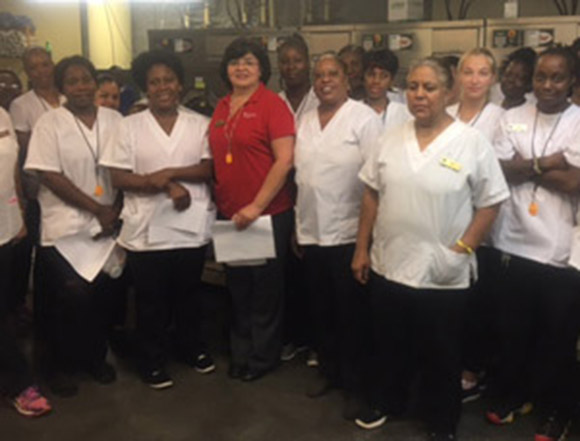 Hard work has paid off for Avista's housekeeping team.
"Fantastic trip. Room was very nice. Housekeeping kept it spotless," says Michelle, Avista guest. A number of recent guests agree with Michelle.
Avista's housekeeping team works feverishly to ensure pristine conditions for each Avista guest.
Multiple teams collaborate to keep the resort clean. The housekeeping team focuses on the comfortability of inside of the building. The public area team cleans stationary items like windows and couches. Inspectors check the building to make sure its cleanliness meets the standard required by officials. Following the inspector's visit, building managers perform walkthroughs to ensure guests have the best experience possible.
Avista trains its housekeeping staff to do their best when cleaning. They challenge themselves every day to pursue perfection in keeping Avista clean.
Springtime Sports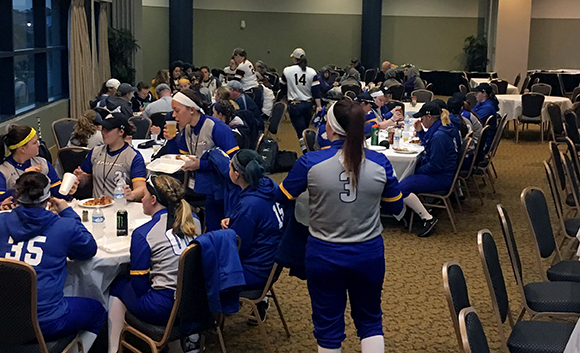 The scent of spring and savory cuisine welcomed sports teams at Avista Resort. Sports teams enjoyed "home cooked" meals that energized them for their games.
Our food and beverage team worked tirelessly to ensure athletes felt all the warmth Avista Resort has to offer through our hand-crafted meals. Coaches hung out in the
"Tree Top Lounge"
to unwind after guiding their athletes to perform at their personal best.
We hosted an estimate of 35 sports teams and 600 athletes. Sports teams came from Pennsylvania, West Virginia, North Carolina and South Carolina. We look forward to hosting more sports teams next season.
Find Your Center with Avista Resort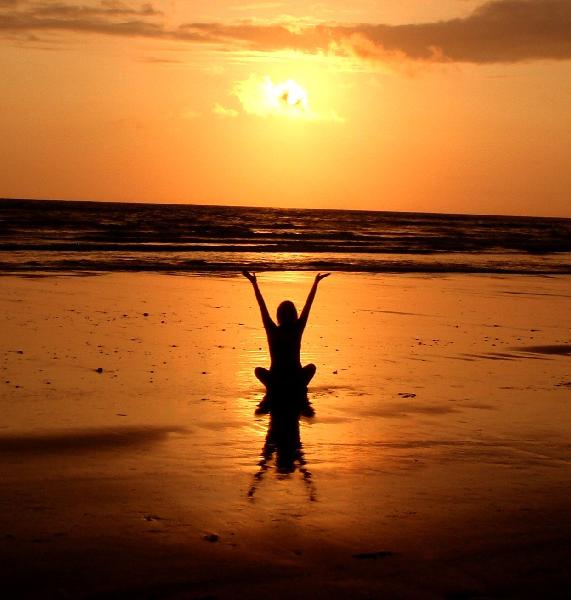 Come to North Myrtle Beach and find your Zen. Avista Resort is delighted to announce its partnership with Movement Works for their Beach Yoga Weekend Retreat.
Whether you are a beginner or an experienced yogi, the Beach Yoga Weekend Retreat is a perfect way to relax while vacationing in North Myrtle Beach. We invite you to bring your friends, significant others and family members along for this journey to inner peace.
This three-day package is available May 31 - June 3, 2018 and August 23 - 26, 2018.
Jump start your journey to wellness with this refreshing retreat.
View the retreat schedule
to learn more.
Another "EGGcellent" Easter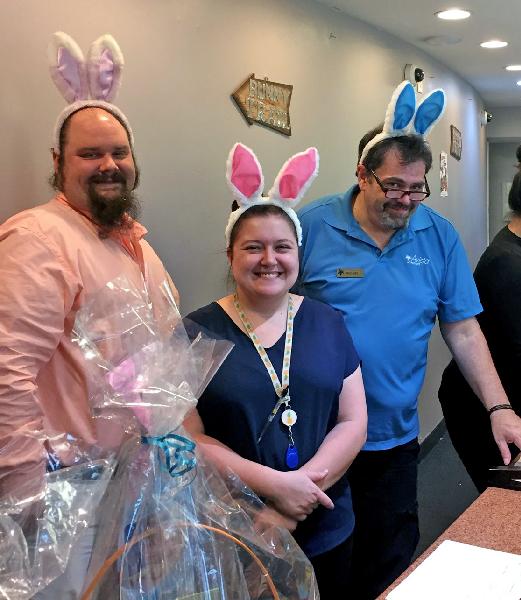 Easter weekend was a fun time for our guests and staff at Avista Resort.
We hosted a variety of "EGGciting" activities, starting off with our annual coloring contest and jelly bean count. The fun continued over the weekend with a movie night, pizza party and weekend-long Easter egg hunt.
On Easter morning, families gathered to enjoy a delicious brunch at "Just Off Main". Easter brunch offerings included made-to-order omelets, roasted dry rub turkey breast, honey glazed ham, and a variety of spring vegetables.
The Easter Bunny made an appearance to deliver Easter baskets and greet our younger guests around the property. We are already looking forward to planning next year's celebration!
News from the Beach
Featured Attraction: Hollywood Wax Museum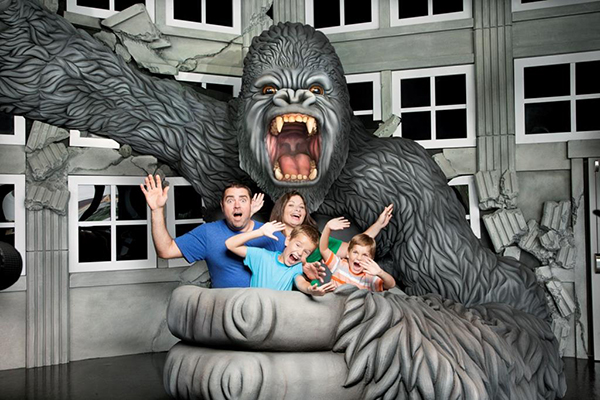 Three great attractions under one roof! Don't miss this world-famous tribute to your favorite stars on your next visit to Myrtle Beach. When you see the giant ape climbing the building, you'll know you're in the right place for A-list fun and great photo ops with provided props.
Get up close and personal and pose for "selfies" while learning all about their pets, interests, and accomplishments.
Outbreak - Dread the Undead is a thrill-a-second haunted attraction infested with zombies. At Hannah's Maze of Mirrors, find your way through hidden corridors and save Princess Hannah of Savannah.
For more information, visit
www.hollywoodwaxmyrtlebeach.com
From The Golf Desk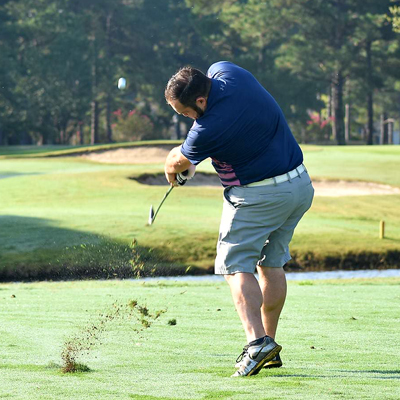 Spring has finally sprung! It's time to think about booking some golf. Whether it's for late spring, summer or getting a head start on the fall season, we have the package for you.
Our golf team makes every effort to give you the best golf adventure we can in Myrtle Beach. Scott Thrailkill has moved on to pursue other opportunities and we wish him the best in his future endeavors. We have a great team of 3 golf experts with over 50 years of combined experience. Put our experts to work for you in booking tee times only or full packages with accommodations in the price range you need.
Choose from an array of special packages, with loads of perks and bonuses. With the dynamic pricing the courses have implemented, the earlier you book the better the price, along with the better the tee times available. Packages can be booked for just $100 down. We also offer 48 hour specials on golf for last minute tee time bookings.
We wish you a wonderful spring & summer and hope to see you in the fall!
From all of us in the Golf Department,
Kathy Phillips, Don Herlocker, and Dave Walker
Group Sales
Monday after the Masters 2018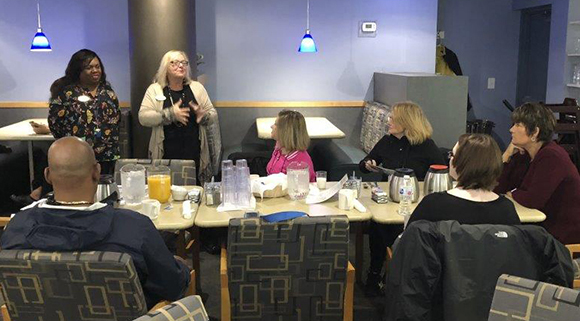 Avista Resort hosted tour operators, media and meeting planners for the Monday after the Masters Tournament Breakfast.
Pauline Levesque, Director of Sales, and Keya Darby, Sales Manager, greeted the group and provided information on all the properties in the Myrtle Beach Seaside Resorts family of oceanfront properties. Once the breakfast was completed, the attendees toured the property to see our room types and amenities. Roselyn Pratt, Group Sales Administrative Assistant, provided property tours.
"The Monday After the Masters Tournament", hosted by Hootie and the Blowfish Foundation and led by Darius Rucker, is a fundraising event supporting charities in South Carolina and beyond. While the weather did not cooperative due to rainy conditions, leading to the golf being cancelled, the attendees still had a "grand ole' time". Most of the activities carried on indoors. The closing night concert at the House of Blues was a big hit. The concert featured Darius Rucker, noted singer and country music star. Many celebrity golfers, actors, musicians and sports players were in attendance.
Guest Comments
"

The Avista Resort was great!! The room was clean and ready for us to just come in and enjoy. We enjoyed the resort so much that we even decided to stay longer and added time on to our vacation, which was great for everyone in the family!"
Sarah B., 4/01/18 after a 3 night stay
"
The hotel and view from our room was beautiful! Watching the dolphins from our balcony was priceless! We will definitely be staying here again soon!"
Cheryl M., 4/02/18 after a 3 night stay
Read more guest comments
.
Fun in the Sun
There is never a lack of fun things to see and do in the Myrtle Beach area. Below are some tips to help you have the best Myrtle Beach vacation possible!
Make your own beach toys: Get creative and make your own sandcastle kit with items from the dollar store! Measuring cups and spoons of varying sizes make perfect molds for building custom creations. Funnels are perfect for the roof of the castle! Paint brushes and painter's spatulas will help you carve into the sand and smooth out surfaces. Shells, sticks, and seaweed can be found on the beach to add the finishing touch.
Take advantage of our Perfect Stay Perks: Booking your vacation with us is the best way to save money while experiencing some of the most popular attractions the area has to offer. You'll receive Perfect Stay Perks at check-in including free and discounted tickets to select attractions plus free unlimited DVD rentals 24 hours a day.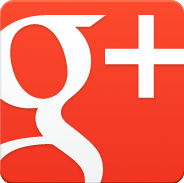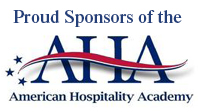 Avista Resort
300 N. Ocean Blvd., North Myrtle Beach, SC 29582
Call to Book: 1.877.392.2713
Member of MyrtleBeachSeasideResorts.com