Summer 2018 Vol. 9 Issue 3
Greetings from Avista Resort!
Summer weather has arrived, bringing an influx of tourists and visitors to the North Myrtle Beach area. Families and friends come to the area to experience festivals, attractions and of course, the beach! Many golfers visit to experience the hundreds of golf courses in the area. Continue reading to see all the fun Avista had celebrating America's birthday!
Beyond the summer tourist season, we look forward to Carolina Soulfest, hosted annually by Community Movement Alliance, Inc. just over the South Carolina State line in Calabash. This is a family friendly event, held on Saturday September 15, 2018 and features live music, food trucks, a pooch parade and canine costume contest.
Now is also the perfect time to start planning your beach vacation. The earlier you book, the more you save! To make your reservations at Avista Resort, please call 1-877-392-2713 or
check our rates online
.
Independence Day at Avista Resort
Independence Day was a blast for all at Avista Resort!
Avista's front desk staff decorated the resort . Guests put flags and lights across their balconies showing their patriotic spirit.
Avista Resort honored veterans on Independence Day by raising money for
"Homes for our Troops".
"Homes for our Troops" builds houses for severely injured veterans.
Guests and staff enjoyed fun activities while raising money for vets. Daring dedicated staff members were dunked in the dunk tank and those who felt lucky participated in the 50/50 raffle. The resort raised $500 dollars for "Homes for our Troops".
The fun continued with a corn-hole tournament and a children's piñata filled with candy. Guests showed their appreciation for troops' service at our "letter writing station." The letters were collected and mailed overseas to our troops.
DJ Barry kept the party going with family friendly tunes on the pool deck creating the soundtrack of the day .
The resort's food and beverage team served grilled hot dogs, sausages, hamburgers, pulled pork and corn on the cob.
At night guests enjoyed the fireworks show from The Cherry Grove Pier. 4th of July landed on Wednesday in 2018 so, guests continued celebrating America's birthday throughout the remainder of the week.
Make plans to join the party next year!
Kids Zone
Children are having a blast in the "Kids Zone" at Avista Resort.
When the little ones enter the "zone" they can participate in numerous fun filled activities specially planned for them. Kids can kick off the fun every day of the week through Labor Day.
The following activities are being offered:
Monday:
Enjoy Board games, make sun catchers, participate in a hula hoop tournament and play a game of bingo
Tuesday:
Compete in a coloring contest, make sand art jewelry, play in a corn hole tournament and make paper airplanes
Wednesday:
Paint rocks, make tie dye shirts, play bingo and watch a movie
Thursday:
Compete in a coloring contest, color your own backpack, compete in a jumping rope contest and create sand art
Friday:
Hunt for shells and shark teeth, create a trinket box, compete in a hula hoop tournament and create a foam picture frame
Saturday:
Pose in family photos, play water balloon hot potato, create tye dye shirts and play a game of bingo
Sunday:
Compete in a Corn hole tournament, make birdhouses, play puzzles and create a paper airplane
All children are welcome in the "Kids Zone."
Adults can sign children up to join the fun in the main lobby.
Assistance at your Fingertips
Avista Resort can live chat with guests through a new text concierge service.
The service allows guests to move freely after check in while waiting for their room to be cleaned. When their room is ready guests are alerted via text and can go straight to their condo.
Diane S., Avista Guest, says, "Everything was so clean and the staff was very helpful and attentive. First time I've ever received a text while I was at a hotel/resort asking me if everything was fine!"
Guests appreciate being able to directly text the resort.
Monique Y., Avista Guest, says, "The best part of my stay was the communication with the staff, it was superb! I literally requested a late check out from my phone via text while I was downstairs at the pool. And the staff honored my request in a timely and professional manner."
The resort is elated about the convenience this service provides their guests. Guests can directly contact the resort through text message with questions, comments and commendations about their experience. The resort is happy that guests can stay in constant contact with them on mobile device.
Clowning Around for a Cause
On Thursday May 24, 2018 Avista Resort raised money for Red Nose Day.
Red Nose Day is a campaign dedicated to raising money for children and young people living in poverty by simply having fun and making people laugh.
According to Comic Relief USA, "Every year, thousands across America buy Red Noses at Walgreens and go Nose to Nose to raise awareness and funds to help children in need. Then, in late May, the nation comes together to wear our Red Noses and tune into NBC for a special night of prime-time programming celebrating Red Nose Day."
Avista employees paid to wear casual attire to work on Red Nose Day. Proceeds raised during the dress down day were donated to the Red Nose Day Campaign.
Avista Resort raised $71 to donate to the cause.
Grounds Team Upgrades Greenery
Avista Resort's grounds team has been hard at work upgrading the property's landscaping.
Tony Kamar led the effort in giving the greenery outside of the building a fresh look.
When guests arrive they will notice the fresh topsoil, grass, flowers and tropical plants. Old bushes were replaced with tropical plants. Flowers were planted around buildings' walkways and parking garage entrances.
These changes were made to enhance the guests' North Myrtle Beach experience. Avista Resort's goal is for guests to see the beauty of the beach as they arrive at check in.
Carolina Soulfest
Carolina Soulfest is a day of engagement, education, entertainment, and empowerment designed to help people make choices to become their healthiest selves.
The festival focuses on the health and wellness needs of families. Attendees will learn about nutrition, fitness, green living, therapeutic benefits of art and more.
The Carolina Soul Festival will host a variety of vendors who will offer health and wellness information from local medical professionals, fitness demos, a children's obstacle course, product demonstrations along with arts and crafts.
Festival attendees will be able to sample and purchase products for skin care, gardening and pets. Vendors will be selling a variety of health and wellness products including jewelry, clothing, kombucha, paddle boards, art and more!
The festival will be held on Saturday September 15, 2018 besides Movement Works, located at 9480 Ocean Highway West, Calabash, NC 28467.
For more information, visit CarolinaSoulFestival.com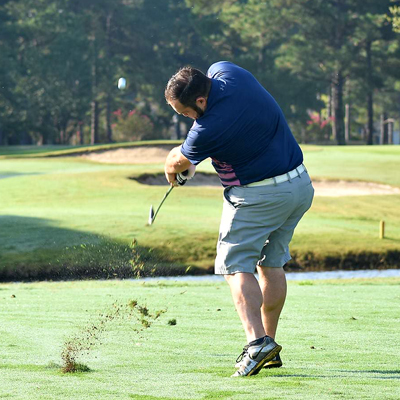 Summer is in full swing, but fall is just a chip shot away! There is still time to think about booking your fall golf package.
Choose from a variety of special golf packages and rates.
With dynamic pricing the courses have implemented along with extra perks and bonuses, the earlier you book the better the price and the better the tee times will be. Tee times are at a premium right now so don't delay.
Whether it's for fall, winter, or getting a head start on the spring season, we have the package just for you. Packages can be booked for just $100 down. We also offer 48 hour specials on golf for last minute tee time bookings.
Our great golf team consisting of 3 golf experts have over 50 years of combined experience. They are more than happy to assist you with booking tee times only or full packages with accommodations and golf to fit any of your needs or budget.
We wish you a wonderful summer and hope to see you in the fall!
From all of us in the Golf Department,
Kathy Phillips, Don Herlocker, and Dave Walker
Group Sales
Amour at Avista
Employees Keya Darby and Eric Moll got married on the Mt. Pisgah Overlook in North Carolina on the Blue Ridge Parkway in June 2018.
Darby and Moll met at Avista Resort.
Darby is a sales manager in the group sales department. Darby has been with the resort for 6 years. Moll works in the food and beverage department in banquets, and has been with the resort for 12 years.
Before the wedding, Avista staff members celebrated the couple at a "wedding send off" party at "Just off Main," an onsite restaurant. Colleagues enjoyed "a taste" of the couples wedding cake, presented gifts and took memorable photos of the happy couple.
Avista Resort wishes them the best in their union.
Guest Comments
"

The friendliness, eagerness, and willingness of the courtesy staff when we arrived was outstanding. After a day of driving, was a pleasure to have someone guide us through the check-in, load our bags and other items, take all to the room, and offer recommendations to our questions. Made for no confusion on a travel tired crew!"
Travis A., 7/2/18 after a 3 night stay
"
My favorite part of our stay at the Avista Resort was our great accommodations. There were three families in the same unit, and we all had our own bedroom and bathroom. The balcony was also a big size, and so nice to sit out on in the morning and evening."
Cindy S., 6/25/18 after a 7 night stay
Read more guest comments
.
Fun in the Sun
There is never a lack of fun things to see and do in the North Myrtle Beach area. Below are some tips to help you have the best North Myrtle Beach vacation possible!
Seashell Hunting Tips
Plan your search around the tides, and start searching during the day's first low tide where the wet and dry sand meet. If you are trying to catch large shells the water's edge is ideal because these shells are often too heavy for the tide to bring in.
Try getting to the beach immediately after a storm, you will increase your chances of spotting an unbroken shell the storm has kicked up. Never take a live shell, sea urchin or sand dollar from the beach. Dead sand dollars are white and smooth without any hair, while live ones are brown and covered with short hairs. Many other shells, including whelks and the lettered olive, may have live inhabitants hiding inside. If you're in doubt, don't take the shell!
Sign children up to enjoy an organized seashell hunt with the "Kids Zone".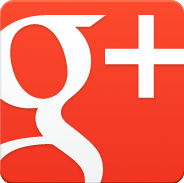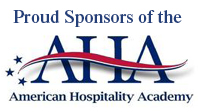 Avista Resort
300 N. Ocean Blvd., North Myrtle Beach, SC 29582
Call to Book: 1.877.392.2713
Member of MyrtleBeachSeasideResorts.com